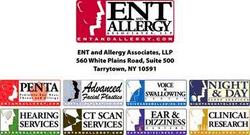 This is a great opportunity for us
Tarrytown, NY (Vocus) September 20, 2010
ENT and Allergy Associates, LLP (ENTA) is once again pleased to announce that a superb physician has agreed to join the Practice.
Otolaryngologist Mike Zozzaro, M.D. Dr. Zozzaro will become a member of ENTA's Bronx, NY office as of August, 2011.
Dr. Zozzaro a New Jersey native, graduated from Rutgers College with a bachelors degree in Biological Sciences. He then received his medical degree from Robert Wood Johnson Medical School in an accelerated dual BA/MD program, and went on to complete an internship in General Surgery and a residency in Otolaryngology at the University of Medicine and Dentistry in New Jersey (UMDNJ). Dr. Zozzaro is a member of the American Academy of Otolaryngology-Head and Neck Surgery, the American Medical Association and is Board Certified by the New Jersey State Board of Medical Examiners.
Dr. Zozzaro has conducted research in the field of nasal reconstruction, sleep disordered breathing, thyroid nodules, and was a member of the UMDNJ Committee of Interns and Residents. Dr. Zozzaro has made it a priority in his life to work with many community-based programs, such as the Homeless & Indigent Population Health Outreach Program. He speaks Spanish and was elected to the International Foreign Language Honor Society.
"This is a great opportunity for us," commented Stan Yankelowitz, M.D. a senior partner at ENT and Allergy Associates' Bronx office. "Increasing our physician resources will help us care for our patients." He added, "Our Bronx community will be better served with the arrival of Mike Zozzaro, M.D."
Wayne Eisman, M.D., President of ENT and Allergy Associates remarked, "Completing his residency at UMDNJ with a stellar academic record and reputation as a skilled surgeon, I am proud to say that Dr. Zozzaro is another example of our ability to successfully recruit the nation's top candidates in the field of ENT…and deliver the highest quality medical care to the patients in our many neighborhoods."
Dr. Zozzaro will be seeking privileges at nearby Montefiore Medical Center and New York Westchester Square Medical Center in the Bronx.
ENT and Allergy Associates, LLP is the largest and most comprehensive ear, nose, throat, allergy and audiology practice in the nation with 34 offices and over 110 physicians. It has a clinical alliance with the Mount Sinai Medical Center for the treatment of diseases of the head and neck and a partnership with the American Cancer Society to educate and treat patients with smoking disorders and cancer.
To learn more about the benefits of ENT and Allergy Associates ®, please visit http://www.entandallergy.com
###