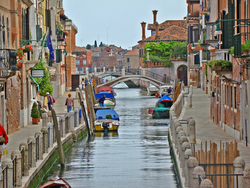 Finely an Informative easy to use Travel Site with a Friendly Neighborly Feel
Glassboro, NJ (PRWEB) September 24, 2010
In the days where the mega travel sites abound My Italian Travels went the way of having a friendly and neighborly feel and provides Italian vacation information to visitors as if they are friends and family.
Starting with our first page, My Italian Travels begin the process of providing visitors with information on how we set up the site in a way for the visitor to be able to determine the best possible choices for each aspect of their Italian Vacation. This is accomplished by providing instructions on each of our nine sections and many sub sections as to finding what fits their vacation needs.
My Italian Travels is most beneficial to first time travelers as many do not know where to start and often aren't sure of what they are looking for in many aspects of their vacation. With the information My Italian Travels provides first time travelers will have an easier time of determining what there wants and needs are before starting the reservation process.
With school back in session now is the perfect time to go on an Italian Vacation and miss the crowds most people associate with going on Vacation during high season. The list of advantages abound when traveling during the fall, including many more hotels to choose from with off season pricing along with lower airfares and less crowded museum tours. My Italian Travels provides our visitors with the tools and information they will need to use our site in order to research and plan their entire trip from start to finish including what sites to see. Whether you plan on going on a country wide tour of Italy or picking a few cities to see. A nice fall Italian vacation can be the perfect getaway to finish off the year.
My Italian Travels.com is the brain-child of Mark Schaaf and a group of traveling companions who want to provide information to travelers that isn't normally found on the mega travel sites.
Contact
Mark A Schaaf
856 881 0585
###