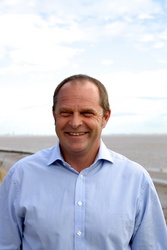 It is great to see privately-owned technology companies in the Northeast making a positive contribution to the technology industry despite tough economic conditions.
(PRWeb UK) September 21, 2010
Hull based, wewillbuyyourcar.com, has made it onto The Sunday Times Microsoft Tech Track 100 for the second year running.
The league table ranks Britain's one hundred privately-owned technology, media and telecoms (TMT) companies with the fastest-growing sales over the last three years of available accounts.
Led by chief executive, Noel Parkinson, wewillbuyyourcar.com has developed pioneering software that can put a price on any car under six years old with less than 80,000 miles on the clock, allowing customers to give details about the condition of their vehicle, including bumps and scratches.
Ranked at 46 in the table, the company is shown to have recorded annual sales growth of 56.21% over a three year period, with sales figures of £21.5 for 2010.
Noel Parkinson said:
"This isn't just great news for us and the city, but for everybody in the UK that wants to sell their car without the risks or hassle commonly associated with selling a car privately. We have an ethos here that 'the car is not the star'. That means we're about people, service, transparency and integrity.
Over 99% of our customers state that they are happy to recommend us to their family and friends. So, every time we receive plaudits, recognition and publicity, it means more people will get to know about what we are doing and can, hopefully, benefit from it."
Scott Dodds, general manager, business strategy and marketing at Microsoft, the title sponsor of the league table, commented:
"It is great to see privately-owned technology companies in the Northeast making a positive contribution to the technology industry despite tough economic conditions."
This is the 10th anniversary of the Sunday Times Tech Track 100. This year's companies have on average, increased their sales by 67% a year to combined sales of £2.8bn, against just £429m in 2001. In the last three years they have added 10,564 positions to their payrolls, bringing their combined workforce to 17,265, compared with just 5,270 staff ten years ago.
The majority of the companies are based in London (52) and the South East (17). Of the 10 listed businesses based in the North, Wewillbuyyourcar ranks fourth.
Despite typically turning over less than £50m, many Tech Track 100 companies develop technology behind global brands. For example, Mobica develops apps for the iPhone, Mobile Interactive Group provides digital interactive services for O2 and The Foundry developed software for digital-effect sequences on Avatar.
The Tech Track 100 is compiled by Fast Track, the UK's leading networking company for top-performing private companies, with title sponsorship from Microsoft and main sponsorship from Barclays Corporate and BDO.
About the league table:
Now in its tenth year, The Sunday Times Microsoft Tech Track 100 league table is compiled by Fast Track, the UK's leading face-to-face networking events and research company focusing on top-performing private companies and entrepreneurs.
In addition to its title sponsor Microsoft, the Tech Track 100 league table is co-sponsored by Barclays Corporate and BDO.
Fast Track has published league tables of private companies with The Sunday Times for the past 14 years, and its invitation-only events provide an opportunity for entrepreneurs to network and to meet sponsors.
The company was founded and is run by Dr. Hamish Stevenson, who holds as associate fellowship at GreenTempleton College, Oxford University.
League table criteria:
Companies are ranked by their compound annual growth rate (CAGR) in sales over their latest three financial years between 2006 and 2009, or 2007 and 2010. A minimum of 25 weeks' trading in the base and latest years was required. For financial years lasting less or more than 52 trading weeks, figures were annualised on a simple pro-rata basis.
Annualised sales had to exceed £250,000 in the base year (2006 or 2007) and £5m in the latest year (2009 or 2010). Companies had to also show an increase in sales in their latest year, but not necessarily be in profit.
Companies had to be unquoted, independent and registered in Britain.
The research was carried out by Fast Track between May and August. The majority of companies were interviewed by telephone and more than four-fifths (88) were also visited by the Fast Track research team.
About Microsoft
Microsoft provides organisations with the technology they need to excel in their markets, based on Microsoft server, client and developer technologies as well as the comprehensive business applications offered by Microsoft Business Solutions. Microsoft website
About Barclays Corporate
The Barclays Corporate Technology, Media and Telecoms team have more than 40 sector-focused specialists located across the UK. They are working with more than 35% of all businesses operating in the sector and most of the listed UK TMT companies.
Barclays website
About BDO
BDO LLP, the UK member firm of BDO, a global accountancy network with more than 1,000 offices in over 100 countries.
BDO website
###