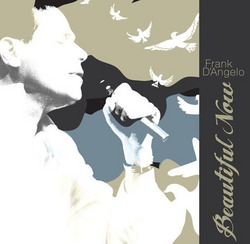 Blue Atlantis had what I was looking for. They have a real passion for the business and that really showed
Toronto, Ontario (Vocus) September 21, 2010
Much to the delight of his legions of fans, Frank D'Angelo has signed a record deal with Blue Atlantis Records that will keep him doing one of the things he loves most - making music. "Blue Atlantis had what I was looking for. They have a real passion for the business and that really showed," said an elated D'Angelo.
Headed up by industry success stories Jeff Burns and Mark Nakamura, Blue Atlantis Records was the perfect fit for a prolific artist such as Frank. "Blue Atlantis Music is extremely pleased to be releasing Frank D'Angelo's latest CD. After listening to his music, both Jeff Burns and I marveled over the fact that no one had signed him yet. Naturally, we moved quickly to secure this hidden treasure. Frank has the soulful bluesy voice of a man who's lived a million experiences and then some, with the wherewithal to emote it all," said Mark Nakamura, Blue Atlantis VP and Founder.
Jeff Burns, his partner Mark Nakamura, and Frank D'Angelo will no doubt make a formidable hit-making trio. Jeff has over 30 years of success as a record label executive, and his artists have combined sales of over 30 million units. Nakamura is an established producer and composer whose body of work has crossed many genres and has included some of the very best creative artists, performers, and audio/visual technicians in the world. Frank D'Angelo, of course, has released three studio albums to critical acclaim, most notably his recently released CD "Beautiful Now."
Blue Atlantis Music is distributed in Canada via the DEP/Universal partnership for both physical sales in Canada and digital sales worldwide. "I've seen what these guys can do," added D'Angelo. "It's very exciting to be a part of this group of artists. These guys are truly special." Burns added "When Frank D'Angelo sings, goosebumps are a common reaction. Not much more needs to be said than that."
Over the past several years, D'Angelo has recorded and released several CDs and performed countless benefit concerts in support of The Breast Cancer Society of Canada, and many other charities. Whether it's entertaining Canadian troops or opening for the likes of Tom Cochrane, Peter Frampton, Burton Cummings, Lover Boy, Gino Vanelli, The Temptations, Cowboy Junkies, Alannah Myles and George Canyon, D'Angelo commands the spotlight. He covers all-time favourites or sings intricate original scores and treats the audience to a non-stop show filled with infectious energy.
Frank D'Angelo is also the owner of D'Angelo Brands, a private company committed to providing high quality beverage products. Based out of Mississauga, Ontario, D'Angelo Brands offers a wide variety of beverages including D'Angelo Apple Juice, Cheetah Power Surge Caffeine Free Energy Drink, Soul Fruit, D'Uh Premium Old Fashioned Sodas, as well as private label and co-packaging services.
###