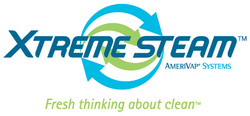 Salmonella Issues? Cleaning and Sanitizing Egg Production and Grading Equipment with Dry Steam Vapor
Dawsonville, GA (Vocus) September 21, 2010
Since August, 2010, a half-billion eggs have been recalled due to salmonella concerns. According to the Wall Street Journal Online Edition, the tainted eggs sickened at least 1470 Americans.
The USDA estimates that Americans consume 47 billion shell eggs a year, and while only about 1 of every 20,000 eggs in the US contains salmonella, any reported cases along with the ensuing public backlash are too many; witness the devastating impact of the peanut butter recall of 2009 on the affected companies.
While the cause of the outbreak is still being investigated, with links to chicken feed, a glaring issue among USDA inspectors has been plant cleanliness. In written remarks, the USDA graders repeatedly noted problems with bugs, trash and egg residue. "The scanning equipment had egg yolk everywhere," read an April 29 note.
It is not clear, whether such sanitation lapses had a direct link to a salmonella outbreak, but just as the BP oil spill in the Gulf has brought increased awareness to natural resource conservation, so to will the egg recall bring attention to plant and equipment sanitation, according to Werner Diercks, CEO of Amerivap Systems, Inc. But acknowledges Diercks, certain pieces of equipment can be difficult to clean, and cleaning techniques must take into account the sensitive equipment of today's technologically advanced systems.
In addition, companies looking to be even more "ahead of the curve" will embrace environmentally friendly methods of cleaning and sanitation.
Amerivap Systems, an industry pioneer in dry steam vapor cleaning technology, and its line of industrial steam cleaners, solves cleaning solutions in any industry that seeks maximum cleaning and sanitation results while at the same time seeks to address consumer's demand for sustainable cleaning methods. The Xtreme Steam line of industrial cleaners, clean at pathogen-killing temperatures, while at the same time use precious little water, addressing users' wastewater management and chemical use issues.
Available tools and attachments make the Xtreme Steam cleaners adaptable to the 24/7 cleaning and sanitizing of conveyor belts as well as equipment with sensitive electronic equipment and panels. In the egg handling industry, examples of these types of equipment include automated egg graders and loaders, as well as accumulating tables and breaking and separating machines.
Amerivap Systems, in its ongoing Webinar program, will feature a live invitation only webcast to address the sanitation issues facing today's egg handlers, and offer effective cost-saving solutions. The date of the next webinar entitled, "Salmonella Issues? Cleaning and Sanitizing Egg Production and Grading Equipment with Dry Steam Vapor," will be October 28, 2010 at 2:00 pm est. Register today at: Amerivap Egg Webinar Registration or call the company to inquire: 404-350-0239 or visit the website: http://www.amerivap.com
###