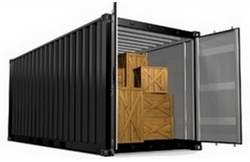 Irvine, CA (PRWEB) September 21, 2010
FindaStorageContainer.com has just launched, making it easier for customers to save money on all types of portable storage containers. With FindaStorageContainer.com you can find a local portable storage company and either call or fill out a price quote on-line. Whether you are looking to buy or lease, or you want to find out how much it costs to rent a storage container, FindaStorageContainer.com makes it easy to find great prices.
Using FindaStorageContainer.com to find a portable storage unit is the easiest way to get get great deals. On FindaStorageContainer.com you can find local portable storage companies, read and write customer reviews and compare prices on various products.
Choose from three ways to buy 10-40 Ft. storage containers:
Storage Container Rentals - whether you are looking for a long term rental, or you just need a storage container for a few weeks, FindaStorageContainer.com's suppliers have flexible purchase options and great prices.
Storage Container Leases - for jobs that may end up lasting for more than a year, leasing a storage container may be the most cost effective option.
Storage Containers for Sale - finding a new or used storage container to purchase is easy and you'll save money using FindaStorageContainer.com.
FindaStorageContainer.com can help you save money on storage containers and all types of portable storage units including:
Shipping Containers and Cargo Containers - steel shipping containers and cargo containers are used interchangeably are great for either transporting things or for on-site storage. Many companies choose to buy used shipping containers because they can usually end up saving a few hundred dollars.
Mobile Offices - remote field offices are a great way to increase productivity by cutting down on travel time back and forth between an office and job site. Mobile offices come in tons of different sizes and most companies offer anywhere from 400 square feet up to a few thousand square feet. These are often called office trailers and construction trailers.
Storage Trailers - these are ideal for those who need an extremely mobile storage unit. Built on wheels, they can easily be hitched to a truck and shipped.
Portable Buildings - need a few thousand square feet of temporary space? Portable buildings are a great option, and are perfect if you want a large office, a portable classroom, or a disaster relief center.
###