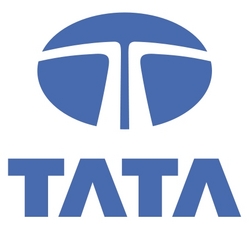 We were impressed with FileCatalyst's architecture and the team's willingness to work with us to tailor their product to meet the needs of our customers
(PRWEB) September 21, 2010
Unlimi-Tech Software, the pioneer in accelerated file transfers, is pleased to announce the integration of its FileCatalyst file transfer technology into Mosaic, the enterprise-grade digital media management platform from Tata Communications.
The Mosaic service provides media companies with a complete digital asset management solution, ensuring secure, efficient management of content and workflow throughout the value chain. Customers benefit from lower overhead costs, shortened post-production time, the flexibility of an open operating environment and premium content delivery over Tata Communications' global fiber backbone.
As a replacement for traditional technologies such as FTP sites, FileCatalyst, integrated with Mosaic, enables end-to-end management of file-based content across the new digital supply chain – ultimately ensuring effective collaboration across multiple creative organisations, all of whom could be located anywhere in the world.
"We were impressed with FileCatalyst's architecture and the team's willingness to work with us to tailor their product to meet the needs of our customers." comments Julian Wheeler, VP Global Media and Entertainment, Tata Communications.
"Working closely with Tata Communications during the integration process was a key part of this project," says Chris Bailey, CEO of Unlimi-Tech Software. "By being a part of the process, we could help them use the FileCatalyst platform to its best advantage, providing instant support and engineering resources as needed."
Mosaic uses FileCatalyst to move files into and out of the system, capturing relevant metadata or processing requests from customers in a seamless workflow. Mosaic was designed as a globally distributed file-based workflow solution accessed via a web browser. Web-based tools are a primary component of the FileCatalyst platform, providing a far richer experience on the web than a simple browser plugin can offer. The portal-based approach of FileCatalyst fits well with the existing Mosaic customer experience.
Regarding the performance of FileCatalyst transfer technology, Julian Wheeler concluded, "Since using FileCatalyst, we have seen a marked improvement in file transfer rates. The auto reconnect and resume features have also proved to be very powerful, particularly in regions of the world where networks have frequent outages, forcing manual resend when using traditional FTP."
"This is really what the acceleration side of FileCatalyst is all about," says Christian Charette, Software Development Manager at Unlimi-Tech. "By solving the problems of traditional technologies, FileCatalyst makes file transfer much faster and also far more reliable."
About Unlimi-Tech Software
Located in Ottawa, Canada, Unlimi-Tech Software is the creator of FileCatalyst, the world's leading file transfer solution. Founded in 2000, the company has more than seven hundred and fifty commercial and government clients. FileCatalyst technology is a software-based solution designed to accelerate and optimize file transfers across global networks. FileCatalyst is immune to the effects that latency and packet loss have on traditional file transfer methods like FTP, HTTP or CIFS. FileCatalyst addresses these issues for enterprise WAN, satellite and wireless communications, media and content providers, and government and military organizations.
###