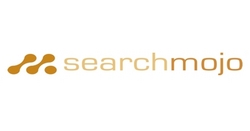 Sitemaps are one way to help search engines find valuable content on your website.
Charlottesville, VA (Vocus) September 20, 2010
Amanda Chaney of the search engine optimization firm Search Mojo will headline a free micro-webinar detailing the benefits and guidelines of specialty Sitemaps, including different Sitemap content types, such as videos, news and images. Chaney will review how to prepare each type of media Sitemap and also how to combine all media types into one Sitemap. The presentation will be held on Wednesday, September 22, at 2:00 p.m. ET, will last approximately ten minutes, and a recording will be available after the conclusion of the webinar.
"Sitemaps are one way to help search engines find valuable content on your website, and with Google TV coming in the near future, Sitemaps are likely to play a much larger role in helping Google find specific content, like video," said Janet Driscoll Miller, president and CEO of Search Mojo. "Google's latest announcement on how to create one Sitemap containing all media types can be a real time-saver for webmasters."
The presentation is designed for:

Marketing managers and directors
Online marketing staff
Webmasters
Online registration for the webinar is available at http://www.search-mojo.com/resources/webinars.php?ls=PR.
This webinar is a follow up presentation to Google Sitemap Basics, which reviewed the importance of Sitemaps and how to create them. The recording is available on the Search Marketing Sage blog.
About Amanda Chaney
Amanda Chaney joined Search Mojo in November 2008. She serves as an Account Manager, managing both SEO and PPC campaigns for clients. She develops SEO and PPC strategies and manages the daily tactics to improve client performance. Her clients have included Mazda USA, BookCircus, DS Cases, and Liberty Tax Service. Amanda graduated from James Madison University with a degree in Business Administration with a Marketing concentration.
About Search Mojo
Search Mojo specializes in search engine optimization (SEO) and pay-per-click (PPC) advertising management services. Founded in 2005, Search Mojo uses the latest information and techniques to help companies improve their organic search engine rankings as well as improving pay-per-click advertising performance. Learn more about Search Mojo at search-mojo.com or read our blog, Search Marketing Sage, at blog.search-mojo.com.
###