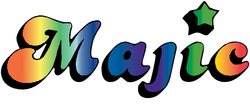 Wixom, MI (PRWEB) September 21, 2010
Property values continue to decline and as a result more and more homeowners are staying put (Kelly, "Home Values Continue to Decline Across US says Zillow"). As Majic Windows CEO Rod Rue sees it, this trend bodes well for the home improvement industry. "Homeowners are realizing that their best bet is to fix up their current home. They can't move, so they might as well make their home has comfortable as possible."
"New fiberglass replacement windows do just that. Homeowners will save money on energy bills by replacing their old, drafty vinyl windows. Not to mention the look of their house will improve considerably. Majic Fiberglass Windows come in thousands of colors, so we can match the décor of any home," said Majic Windows CEO Rod Rue.
Projections point to 2011 being the best year in recent memory for the home improvement category (Miller, "Double-Digit Remodeling Spending Increases Projected for 2011"). Homeowners have kept their wallets in their pockets for the last two years, and now they're ready to start spending at least some discretionary income on their homes.
About Majic Windows
Majic Windows is a family owned business where customers are treated like people, not numbers. The company offers exclusive, state of the art products including: Fiberglass Windows, Owens Corning Blown-In Insulation, Acrylic Bath Enclosures, Seamless Siding, Metal Roofs, SmartStrand™ Carpet, Hardwood Flooring, Walk-In Tub Systems and the Majic Energy Audit. All of their products are installed by highly trained installation specialists. For more information visit majicwindow.com or call (888) 77-MAJIC.
###