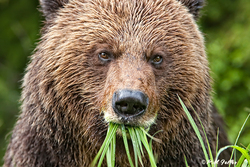 New Rochelle, NY (Vocus) September 21, 2010
United Hebrew of New Rochelle, a campus of residences and services for older adults, is presenting a new juried exhibition entitled Call of the Wild: An Animal Art Exhibition. Whether wild, domesticated, furry or feathered, animals excite the imagination and invite us to respond. Call of the Wild, which will features over 30 artists from around the world, will be in the Lazarus Gallery of the new nursing and rehabilitation pavilion through November 16, 2010. The exhibition was judged by Theresa Kump Leghorn, Director of the Museum of Arts & Culture; Yvonne Pollack, Board Member from the Katonah Art Museum and Lisa Robb, Executive Director of the Pelham Art Center. The curator for the exhibition is Jodi Moise of New Rochelle. We invite the public to an artists' reception on Sunday, September 26, 2010 from 2:00-3:30 pm at United Hebrew Lazarus Gallery, 391 Pelham Road, New Rochelle, NY.
For more information or RSVP, contact Linda Forman, VP of Community Relations, United Hebrew at 914-632-2804 x1224 or lforman(at)uhgc(dot)org.
About United Hebrew: United Hebrew is a vibrant not-for-profit, non-sectarian, multi-service senior living campus serving the Westchester metropolitan area since 1919. United Hebrew offers a rich array of skilled and community-based programs and services that encourages and supports a life of dignity and spirituality and promotes the highest possible quality of life. United Hebrew serves over 600 clients daily in its campus facilities -- Willow Towers, a 126-unit assisted living residence; a 296-bed nursing and rehabilitation center staffed with Burke Rehabilitation professionals; the 135-unit Soundview Apartments for seniors; a Long Term Home Health Care Program; and the AZOR Home Health Agency. United Hebrew recently opened its new home, which combines world class care with state-of-the-art features. http://www.uhgc.org.
# # #