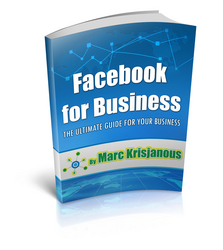 Brooklyn, NY (PRWEB) September 22, 2010
BusinessBlogs found out just how easy it is to get into trouble on Social Media as part of a one year research project where four hours each business day was dedicated to participating in social networks such as Facebook, Twitter and LinkedIn.
Our research project lead us to a number of key conclusions regarding the effectiveness of using social networks for small business. The main findings are:
1) For most SME's (small business enterprise) social media or social networking for business benefit is an unknown quantity that is best avoided until adequate know how is acquired.
2) Businesses need reasonable knowledge of how to participate effectively in online communities and understand the cost benefit ratio for the business so time wasting activities are avoided.
3) Each social network (for example Facebook, Twitter and LinkedIn) requires a unique strategy for engagement. For example you would not use the same engagement strategy for Facebook and Twitter.
4) Use of automation tools to remove a lot of the manual input is a must for small business and this expertise is not in house – Businesses need to engage 3rd party social media professionals to identify what is appropriate to meet the needs of the business. A 'one size fits all mentality' is not appropriate.
5) Most businesses have no idea where to seek help and where to start in social networks and as a result can get into trouble early on as they feel their way in the dark so to speak.
6) Of the small businesses we know using social networking successfully most spend on average over 2-3 hours per day in key social networks such as Twitter and Facebook. Additionally most have no clear separation between business and personal use of social networks.
BusinessBlogs has put their twelve month research project to good use by creating educational materials for small businesses to utilize successfully in social media.
BusinessBlogs is pleased to offer the Facebook for Business eBook which provides 130 pages covering strategy options, step-by-step guides, how to use Facebook Ads effectively, case studies and other important information. As part of the offering all new versions of the eBook and extra chapters are provided free of charge.
One of the most interesting findings of our research project was that almost 90% of the businesses we reviewed were using a Facebook personal profile as their business fan page in Facebook! This normally is a fast-track way to get banned on Facebook.
More information about the Facebook for Business eBook and testimonials here: http://www.facebookforbusiness.co
###