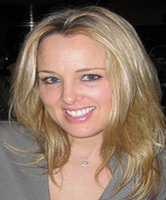 This site was developed with my community in mind
Los Angeles, CA (Vocus) September 28, 2010
Local real estate agent and consumer advocate, Laura Hall, today announced the creation of a new information Web site for Hollywood homeowners and buyers. HollywoodHillsHomes.biz contains tools available to homeowners, investors and prospective homeowners of Hollywood Hills real estate to help them make the educated decisions about their future.
"This site was developed with my community in mind," Hall said. "When faced with the decision to sell real estate, I've seen too many homeowners who have an inaccurate opinion of their homes' value. It's essential to keep your finger on the pulse of the market. What better way to do that than to search for similar homes within one half mile of your home and see what they recently sold for?" Try Hollywood Hills Homes Sold Property Search.
"I want more for the people of Los Angeles, and more comes with making informed decisions. There are tools and search modules on the site for people who just want to see what the house down the street recently sold for. Buyers need to do research before deciding where they want to live."
HollywoodHillsHomes.biz acts as a hub for information on the Hollywood Hills real estate neighborhoods for prospective homeowners, putting all the necessary information in one, easy-to-use location. The information and materials located on the site are automatically updated to reflect market changes, trends, inventory, and open houses. The site contains access to the same multiple listing service used by professional real estate agents.
Since obtaining her broker's license in 2001, Laura Hall has successfully connected home buyers and sellers using win-win negotiating. "Our goal was to educate home buyers to make the home buying process less intimidating, while providing sellers with the confidence that the buyer is qualified and motivated to close the escrow." Hall says. "With the current economic conditions, it is critical for home owners and home buyers to become educated about the changes in lending criteria. We strongly encourage home owners, buyers and investors to use the tools we provide on our site." Hall went on to add a personal offer, "A broker's price opinion on a given property is available for no obligation to the seller or buyer."
Since moving to her Hollywood Hills home in the Hollywood Knolls neighborhood of Hollywood Hills East in 2005, Laura has fallen in love with the little-known cluster of neighborhoods to the East of the 101 freeway. She feels that this area is proximal to employment, shopping and entertainment while offering a secluded feel.
For more information about Hollywood Hills real estate, please visit HollywoodHillsHomes.biz or call (866)554-6637.
# # #