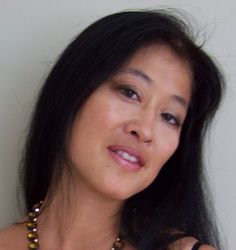 He promotes honesty. He validates it. It shows the intensity of people's desire to be themselves
Cambridge, MA (PRWEB) September 21, 2010
Adam Lambert is the 28-year-old singer who captivated millions of viewers of American Idol in 2009 and whose current singles, "Whataya Want From Me" and "If I Had You," are climbing the charts domestically and internationally. Currently playing venues across the U.S., Asia and Europe with his Glam Nation World Tour, Lambert has sold out nearly all of the shows and attracted record crowds, during a season that has seen many well-known acts cancel engagements due to poor ticket sales.
Lambert has attracted a fervent following of all ages and nationalities. The extraordinary passion of Lambert's fans captured the attention of writer Juneau Underwood and policy analyst Katherine Hollinsworth, who began blogging about the phenomenon on a website soon after the American Idol 2009 season ended. Their writings culminated in a book, On the Meaning of Adam Lambert, a mixture of personal memoir and cultural analysis that has struck a chord with readers.
In their new film, "Adam Lambert Light and Love," the authors interviewed dozens of fans who spent hours on the sidewalks of Providence, RI, waiting to gain entrance to Lambert's concert at Lupo's Heartbreak Hotel. The fans ranged from high school and college students to homemakers, academics and professionals. They speak eloquently on camera about being drawn to the openly gay and theatrical Lambert for his dedication to music, seeing in him a role model to "not be afraid of who you are."
The filmmakers are themselves examples of Lambert's transformative effect. In addition to writing their book, they have launched a popular blog and a weekly hour-long radio talk show with listeners from around the world. They say "Adam Lambert has caused us to tap into creativity and energy that we didn't know we had."
"Fans have been inspired by Adam to change their lives," the filmmakers observe. "They have started writing, creating art, making films, taking up charitable causes, going back to school. He's unloosed an incredible wave of positive transformation." This is also a story about technology and social media, to which Lambert's fans have flocked not only in search of news but also to form cyber communities that span the globe, where they find new friends and support.
"I loved this film," says celebrated video portrait artist Joan Logue. "It's so simple, direct, so honest. I haven't been following Adam Lambert, and this explained to me what it is about him. He promotes honesty. He validates it. It shows the intensity of people's desire to be themselves. It shows how grateful and inspired they are by Adam's courage."
Underwood and Hollinsworth are now working on a second book with photo industry writer and editor Alice Miller, which will collect the writings, photography and artwork of fans who have been inspired by Lambert.
Juneau Underwood is a web entrepreneur, writer and editor specializing in biomedicine and music. She graduated from Harvard College, where she concentrated in physics. Katherine Hollinsworth enjoyed success in business before the siren call that led to stints in politics and government. She graduated from York University with a Bachelor of Fine Arts. Through their book, blog and radio show, Underwood and Hollinsworth support Adam Lambert and promote a wider conversation about finding your passion, and accepting and expressing who you are.
###