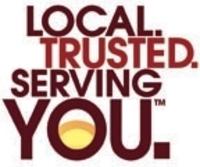 "Now more than ever people need locally-owned and controlled cooperatives to be a strong foundation to our economy." said Paul Hazen, NCBA president and chief executive officer.
Washington, DC (PRWEB) September 22, 2010
The National Cooperative Business Association and cooperatives across the United States will celebrate the cooperative difference and business model in the month of October. This advisory serves to notify media of the theme of this year's celebration, announce some events taking place and resources for information on cooperatives.
Observing Co-op Month each October began in Minnesota in 1948, and became a government-sponsored national event in 1964. The responsibility for planning was turned over to cooperatives in 1971.
2010 Theme: "Local. Trusted. Serving You."
This year's Co-op Month theme, "Local. Trusted. Serving You.," highlights that cooperatives are trusted and focused on their local communities.
"Now more than ever people need locally-owned and controlled cooperatives to be a strong foundation to our economy." said Paul Hazen, NCBA president and chief executive officer. "We should all take time to celebrate the ways that co-ops continue to stabilize our local communities during hard times."
Events include USDA celebration on Oct. 5
In the United States, cooperatives will celebrate Co-op Month throughout October. This year, Co-op Month is being coordinated with other events, including International Credit Union Day on Oct. 21, and Co-op Week, which is scheduled for Oct. 17-23. During Co-op Week, many cooperatives will host open house events.
In Washington, DC, The United States Department of Agriculture will sponsor a Co-op Month event at its headquarters on Oct. 5. At the event, USDA staff will talk about co-ops and recent co-op study results as well as recognize the contributions cooperatives in various sectors have made to their communities and the economy.
Please check with cooperatives in your area for dates and times of local activities.
Key points about cooperatives

The more than 29,000 cooperative businesses operating in the United States generate over 2 million jobs and create more than $74 billion in wages annually, according to a study conducted by the University of Wisconsin Center for Cooperatives, with support from the United States Department of Agriculture Rural Development.
These cooperatives account for more than $654 billion in revenue. Cooperatives represent a strong business model and contribute to both the national and local economies, keep profits local and pay local taxes to help support community services. Cooperatives often take part in community improvement programs, ensuring that everyone has an opportunity to benefit from the cooperative experience.
Cooperatives are guided by a set of principles, including concern for community.
Co-ops represent democracy in action, with control exercised by a board of directors elected from the ranks of members.
92 million U.S. consumers are member owners of, and receive all or part of their financial services from the nation's nearly 8,200 credit unions.
More than 900 electric cooperatives deliver electricity in the United States to 42 million people in 47 states. That equates to 12 percent of the nation's population.
In the United States, more than 1.2 million families of all income levels live in homes owned and operated through cooperative associations.
Farmer co-ops provide over 250,000 jobs, with a total payroll in excess of $8 billion. Total profits for farmer cooperatives in 2008 were $4.2 billion; this money is either returned to farmer members or reinvested into the co-op, benefiting the co-op members and local communities.
More than 50 million Americans are served by insurance companies owned by or closely affiliated with cooperatives.
More than 20 cooperatives have annual sales in excess of $1 billion, including well known names like Land O' Lakes, Inc., Cabot Creamery, Ocean Spray and ACE Hardware.
For more than 30 years, food co-ops have been a favorite among people who want delicious, high quality and healthy food. Natural food co-ops also are known as an excellent resource for food-related information — how food production affects people, farmers, the community and the environment.
Resources available online
For materials on cooperatives and this year's Co-op Month celebration, visit http://www.coopmonth.coop/.
For an overview of cooperatives and access to a directory of cooperatives, visit http://www.go.coop/.
ABOUT NCBA
Headquartered in Washington, the National Cooperative Business Association creates cooperative connections across all sectors of the nation's more than 29,000 cooperative businesses, including agriculture, food distribution and retailing, childcare, credit unions, housing, healthcare, energy, and telecommunications. In addition, NCBA's CLUSA International Program has helped develop cooperatives and other sustainable businesses in over 50 countries since 1953. CLUSA currently runs 23 projects in 11 countries. To learn more about NCBA, visit http://www.ncba.coop.
###