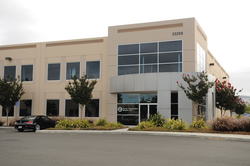 Chatsworth, CA (PRWEB) September 23, 2010
NMB Technologies Corporation, a Minebea Group Company, and Pacific International Bearing, Inc., (PIB), an NMB miniature bearing distributor located in Northern California, announce the grand opening of their new state-of-the-art clean room facilities.
PIB's new clean room facilities include a Mettler-Toledo precision weight scale machine, which is exceptionally fast and accurate. This machine accelerates the weighing process ultimately leading to shorter lead times for the re-lubrication of miniature bearings.
New equipment at this facility also includes a Nikon Stereoscopic Zoom microscope, with superb optical performance and the highest zoom magnification in its class; a powerful tool for handling NMB miniature bearings that range in sizes from .1181 to 1.000 inch (3mm to 26mm).
PIB currently has an extensive stock of lubricants for all applications. Their services include modification of bearings by removing or adding shields, seals and retainers. The seals, shields and retainers are part of the on hand stock that PIB carries for this purpose.
They clean and degrease bearings, vacuum pack and label to customer's specifications, and they accept large or small orders. Complete documentation and traceability is part of their service with a quick turn around time of 1 to 3 days, depending on size of order.
About NMB Technologies Corporation – NMB Technologies Corporation, a Minebea Group Company, is the world's largest manufacturer of miniature precision ball bearings and a volume leader in the design and manufacturing of precision electro-mechanical components, including cooling fans and blowers, precision small motors and mechanical bearing assemblies. NMB products can be found in the personal computing, networking, telecommunications, home entertainment, home electronics, and automotive, medical and industrial markets. For more information on NMB Technologies Corporation visit: http://www.nmbtc.com or contact us directly.
About Pacific International Bearing, Inc. – Located in Union City, California, Pacific International Bearing, Inc. (PIB), specializes in miniature and precision bearings. Their services include JIT, quick turn around and cost effective products, all handled from a 24,000 square foot warehouse. For more information on PIB please visit: http://www.pacificbearingsales.com
# # #