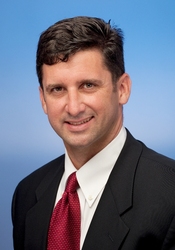 Boston, MA (Vocus) September 22, 2010
Today Preti Flaherty announced that David M. McGlone and Walter J. Sullivan, Jr. have joined the firm, practicing from the Boston, MA office.
McGlone is a Director, practicing Litigation and Construction Law. He is an experienced first chair trial litigator who practices in all phases of trial work in Federal and Superior courts as well as in arbitration. He also brings significant expertise in construction litigation to the firm, including obtaining numerous settlements and verdicts for general contractors and owners. He has also represented contractors, developers and owners in the negotiation, drafting and execution of construction contracts. McGlone most recently practiced as a Partner with Rubin & Rudman, LLP. He is a 1988 graduate of Boston College and a 1991 graduate of New England School of Law. He is admitted to practice in Massachusetts, New York and Connecticut and resides in Medfield, MA.
Sullivan practices as Of Counsel with Preti Flaherty's Labor and Employment and Legislative, Regulatory and Government Services Groups. He focuses his practice in advising employers on various related issues, including compliance with federal and state anti-discrimination law, labor relations, work harassment, employee leave issues under the FMLA, ADA issues and more. He also advocates for clients before the Massachusetts Legislature, the Executive Branch and state and federal agencies, specializing in racing and gaming laws, anti-discrimination laws and alcoholic beverages laws. Prior to joining the firm, Sullivan served as Chairman of the Massachusetts State Racing Commission, Commissioner and Chair of the Massachusetts Commission against Discrimination and Chairman/Commissioner of the Alcoholic Beverages Control Commission.
Sullivan is a 1982 graduate of Boston College and a 1988 graduate of Boston College Law School. He is admitted to practice in Massachusetts and the District of Columbia and resides in Hingham, MA.
About Preti Flaherty
Preti Flaherty has offices in Portland and Augusta, Maine, Concord, N.H., Boston, Mass., Bedminster, N.J., and Washington, D.C. With more than 90 attorneys, the firm counsels clients in the areas of business law, climate strategy, energy, environmental, estate planning, health care, intellectual property, labor and employment, legislative and regulatory, litigation, technology and telecommunications. More information about the firm is available at http://www.preti.com.
# # #