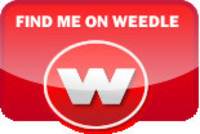 Weedle is now adding another layer to its skill search by presenting a list of skilled people based near your specified location"
Boston, MA (PRWEB) September 22, 2010
Weedle.com is an online platform that provides its users with free online marketing and free Search Engine Optimization. Anybody, anywhere can create a skill page to showcase their talents and expertise to their trusted Weedle network. Weedle users can also get found globally as many Weedle skill pages are ranking high in Google, thanks to Weedle's advanced Search Engine Optimization.
Now, in addition to showing users the trusted connections they share with each other, Weedle users are provided with the information that they need to do business with users in their local area.
When viewing a skill page, users are shown a list of similar skill pages in the same location. Weedle's skill search uses both the skill page and the location users are looking at and presents a list of other Weedle users located nearby. Many Weedle users may not even be aware of the skilled people living right in their local area!
"Weedle helps people with skills connect with those who need their skills and with whom they have a connection, and as we all know, people prefer to do business with people they know." says Michael Gallagher, Weedle COO.
"Weedle facilitates this by highlighting the trusted connections that users share in common, e.g. they attended the same school, worked in the same company or have a friend in common. Weedle is now adding another layer to its skill search by presenting a list of skilled people based near your specified location"
New users can join for free at Weedle.com
About Weedle:
Founded in 2008, Weedle's goal is create new opportunities for everyone, everywhere by enabling people with any type of skill or expertise to easily connect with people who need them. The company's Search and Connect technology is the cornerstone of the Weedle platform.
# # #