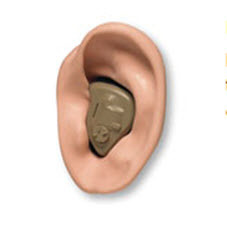 Hunters who have not used hearing protection in the past may already have some degree of hearing loss, and should take steps to avoid further hearing damage this hunting season.
Eden Prairie, MN (PRWEB) September 22, 2010
Staying safe in the woods or on the water should be top of mind for hunters as they head out this fall, but many neglect to protect their hearing during the hunt. According to a new hearing health website, Hearing-Aid.com, sportsmen and women who haven't used hearing protection for hunting in the past may already have some degree of hearing loss.
There are many types of hearing loss, but the type suffered most frequently by hunters is known as sensorineural hearing loss. Sensorineural hearing loss occurs when inner ear nerves are damaged and do not properly transmit sound signals to the brain. The inner ear contains tiny hair cells, and prolonged exposure to loud noises like the report of a shotgun or rifle close to the ear can cause these hair cells to wither. Without these hair cells, the ear cannot detect sounds properly.
Hunters may rely on their hearing many times during a day on the trail or in a blind – to locate game, to connect with their hunting party, or perhaps to listen for road noise to find the way back to their vehicle. There are also the sounds of the wind in the trees or boots on the trail – it would be a shame to miss out on these simple pleasures because of hearing problems.
Individuals who suspect they may have hearing loss should see an audiologist or hearing specialist for a comprehensive hearing evaluation. This would include a hearing test to determine the severity of the hearing loss, and recommendations for the best course of treatment. The newest models of digital hearing aids are designed for all types of listening situations - even outdoor activities such as hunting - and can be worn with hearing protection to enhance and protect hearing.
Avid hunters who haven't been careful about hearing protection in the past should have their hearing checked immediately - before heading out for this year's hunting season. Hunters who get an annual hearing test and protect their hearing in the field will be able to enjoy a favorite fall pastime for years to come.
To learn more about signs of hearing loss, and about hearing loss treatment, visit the Hearing-Aid.com, or contact us for additional information about hearing loss help.
###