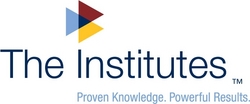 The findings of the task force were reviewed by The Institutes' senior staff and then approved by the Board of Ethical Inquiry (BEI) which is a committee of CPCUs that reviews alleged violations of the Code
Malvern, PA (Vocus) September 29, 2010
After more than three years of research and analysis, The Institutes announce changes to the CPCU Code of Professional Conduct. These changes are a result of a task force commissioned to analyze the then-titled Code of Professional Ethics of the American Institute for CPCU.
The objectives of this task force were as follows:
1. Review the Code to determine if the Code was up to date given the changes in risk practices and the higher level of scrutiny that society currently demands.
2. Determine if the Code needed to be amended to reflect differences in business practices and customs around the world.
3. Examine the rules, procedures and penalties including the disciplinary process and procedures, to determine if they needed to be updated as a result of the globalization of the industry.
4. Determine what should be done to make the Code easier to use as a guide to influence ethical decisions.
The first recommendation to be implemented was the creation of the new Ethical Guidelines for Insurance Professionals. These guidelines are based on the CPCU Canons and are available in The Institutes' free online Ethical Guidelines for Insurance Professionals (Ethics 311) learning module.
The second recommendation was to update the Code, and separate it from the CPCU 510—Foundations of Risk Management, Insurance, and Professionalism course. The study of the Code is now a part of the Ethics Requirement to earn the CPCU designation. Those pursuing the CPCU designation must pass the 50-question exam for the free online Ethics and the CPCU Code of Professional Conduct (Ethics 312) learning module. By separating the study of ethics from other material, The Institutes are providing more practical ethical decision-making tools to those aspiring to be CPCUs.
"The findings of the task force were reviewed by The Institutes' senior staff and then approved by the Board of Ethical Inquiry (BEI) which is a committee of CPCUs that reviews alleged violations of the Code," said Donna J. Popow, Esq., CPCU, AIC, senior director of knowledge resources and ethics counsel of The Institutes. "The BEI then submitted the recommendations to the Ethics Policy Committee of the Board of Trustees who approved the recommendations and instructed Institutes staff to implement the changes and communicate them to all appropriate individuals and organizations."
For additional information, visit The Institutes' Web site.
About The Institutes
The Institutes are the leader in delivering proven knowledge solutions that drive powerful business results for the risk management and property-casualty insurance industry.
The Institutes' knowledge solutions include the CPCU designation program; associate designation programs in areas such as claims, risk management, underwriting, and reinsurance; introductory and foundation programs; online courses; research; custom solutions; assessment tools; and continuing education (CE) courses for licensed insurance professionals and adjusters through its CEU.com business unit.
###