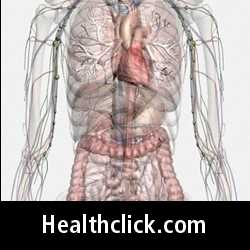 Franklin, TN (Vocus) September 22, 2010
The New York State Education Department, Office of the Professions has approved North American Seminars, Inc. as a sponsor of physical therapy continuing education courses in New York State. North American Seminars, Inc. is a national provider of physical therapy continuing education course. In addition, North American Seminars, Inc. provides physical therapy continuing education courses online. This is a current list of New York State approved live educational courses presented by North American Seminars, Inc. Each of these courses meets or exceeds the requirements set forth for re-licensure requirements for physical therapists and physical therapy assistants licensed in the State of New York.
A Comprehensive Approach to Breast Cancer Management
A Dynamic Systems Approach to Neurological Rehabilitation
A Master Clinicians Approach to Advanced Concepts in Examination and Treatment of the Shoulder Complex
A Systematic Manual Therapy Approach to the Thoracic Spine
Advanced Clinical Skills for Orthopedic and Sports Related Knee Injuries
Advanced Clinical Skills to Improve Geriatric Gait
Advanced Evaluation and Treatment for the Functional Rehabilitation of the Foot and Ankle
Advanced Management of Breast Cancer Rehabilitation
Advanced Management of Lower Extremity Injuries in the Athlete
Advanced Management of Lymphedema
Advanced Oncology Rehabilitation for Successful Outcomes
Advancements in the Management and Treatment of Spinal Cord Injury
Advances in Clinical Evaluation and Treatment of the Cervical and Upper Thoracic Spine Disorders
An Algorithmic-Based Treatment Approach to Vestibular Dysfunction
Cervical Spine Examination, Evaluation, and Intervention- A Neuromechanical Perspective
Comprehensive Examination & Treatment of Shoulder Disorders: What are you missing?
Comprehensive Management of the Wrist and Hand
Current Manual Therapy and Neuromuscular Stabilization Concepts for the Lumbar Spine and Sacroiliac Joint
Developing Post Surgical Rehab Programs for the Cervical Spine and Lumbar Spine
Diabetes Clinical Exercise Testing and Prescription for Optimal Rehabilitation Outcomes
Differential Diagnosis and Medical Screening
Evaluation and Treatment of Shoulder Biomechanics
Functional Techniques for the Evaluation and Treatment of Parkinsons Disease
Geriatric Exercise - Principles and Practice for Optimal Function
Geriatric Strengthening and Movement Re-education for Mobility
Lymphedema Management of the Upper and Lower Extremities
Medical Screening with Special Topics on Nutrition, Neurological and Orthopedic Problems and Why Patients Don't Heal
Myofascial Release - From Surface to the Depths
Oncology Rehabilitation and Cancer Survivorship
Orthopedic Management of the Neurologically Involved Shoulder
Rehabilitation Management for the Wrist and Hand
Running Injuries - Examination, Differential Diagnosis and Treatment Interventions
Speed, Agility and Quickness Training
Spinal Cord Injury: Rehab Solutions for Successful Functional Outcomes
Spinning Beyond Basics - An Advanced Vestibular Rehabilitation Course
The Female Athelete
The Lumbopelvic Region - A Systematic Approach Utilizing Manual Therapy, Therapeutic Exercises and Muscle Energy Techniques
The Running Course - The Next Step
The SI Joint and Pelvic Girdle
Treating Balance Impairment in the Neurological Population
Unlocking the Mystery of Effective Rehabilitation for Multiple Sclerosis
Utilizing Pilates Principles to Enhance Rehabilitation Outcomes
Vestibular and Balance Rehabilitation for the Dizzy and Unbalanced Patient
Vestibular Rehabilitation - A Comprehensive Clinical Approach for Positive Functional Outcomes
The following physical therapy continuing education courses online have been approved for use for re-licensure for physical therapists and physical therapy assistants licensed in the State of New York.
The Lymphedema Toolbox
Understanding Lymphedema
The Interactive Shoulder Algorithm
An Introduction to Wound Care for the Rehab Professional
Understanding the Fundamentals of Diabetes for the Rehab Professional
For the most current list of continuing education courses approved for physical therapists and physical therapy assistants visit healthclick
###