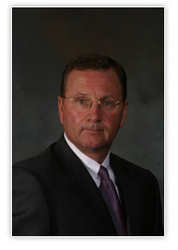 Our firm has represented victims in some of the nation's largest foodborne illness outbreaks and we know firsthand the dangerous, long term affects of these poisonings and the way these outbreaks undermine the public's confidence in food and water safety.
Alexandria, LA (PRWEB) September 22, 2010
The law firm of Neblett, Beard & Arsenault has filed a food poisoning lawsuit today on behalf of victims sickened in an E. coli outbreak in Leon Springs, Texas, on the northwest side of San Antonio.
The firm filed the complaint in the case, Dustin Miner and Austin Carr v. Fralo's Art of Pizza (Tracking No. ED015J015970471), in the District Court of Bexar County, Texas.
The lawsuit alleges that the victims became ill after dining at Fralo's Art of Pizza around the same time the San Antonio Water System (SAWS) experienced a 400,000-gallon sewage spill in the area. According to WOAI News 4, a water sample taken from the restaurant's well was found to be contaminated with the E. coli bacteria.
"Our clients were sickened with E. coli after eating at Fralo's restaurant around the time of a massive sewage spill in the area," says Richard J. Arsenault, a lawyer for the victims and a partner in Neblett, Beard & Arsenault of Alexandria, Louisiana. "The spills, and the risks it poses, are troubling."
According to San Antonio Metropolitan Health District, as many as 24 people were sickened at the restaurant. Media reports indicate that an additional 30 to 40 homes and businesses were contacted by SAWS (San Antonio Water System) to inform them that their private water wells could have been affected by the sewage spill.
The 400,000-gallon sewage spill was discovered around August 18, when sewage filled a dry creek bed. Officials from SAWS say the spill was caused when a lift station off Boerne Stage Road malfunctioned, sending raw sewage into the ground near Fralo's restaurant.
The plaintiffs consumed food and water served at Fralo's shortly before experiencing intense, gastrointestinal symptoms. The victims sought medical treatment and were diagnosed with E. coli poisoning.
"E. coli is a dangerous bacteria, and its presence at any level in our water or food supply is simply unacceptable," Arsenault says. "Our firm has represented victims in some of the nation's largest foodborne illness outbreaks and we know firsthand the dangerous, long term affects of these poisonings and the way these outbreaks undermine the public's confidence in food and water safety."
###