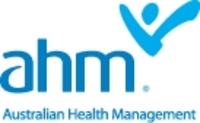 We encourage all local businesses to become more energy efficient
(PRWEB) September 23, 2010
Green Jobs Illawarra will host an event for local businesses and building owners tomorrow as part of World Green Building Week.
From 20 to 24 September, green building councils around the world will showcase sustainability initiatives in the built environment to celebrate World Green Building Week.
The Green Jobs Illawarra event will include a tour of the Australian Health Management (ahm) head office, one of only three 4-star rated buildings in Wollongong. ahm is Australia's 8th largest health insurer and is one of the Illawarra's largest local employers.
The ahm health insurance building was the first building in Wollongong to be awarded a 4-star office as built V2 rating by the Green Building Council of Australia. It boasts an impressive range of features that help distinguish it as a landmark sustainable building. Green features include:

Carbon monoxide monitoring in car parks so ventilation fans only run as needed
Perimeter office lights that turn off when solar lighting is sufficient
Facilities for cyclists to encourage reduced reliance on cars as transport to and from work
The tour of the ahm health insurance building will be followed by a presentation on energy efficiency opportunities and how businesses and building owners can access government funding for retrofitting and sustainable construction.
There will also be a presentation on mandatory energy efficiency reporting for all commercial buildings over 2000 square metres, now required when buildings are sold, leased or sub leased.
Green Jobs Illawarra Chairman, Arthur Rorris said tomorrow's event will show how easy it is for businesses to become more sustainable.
'We encourage all local businesses to become more energy efficient,' he said. 'This will not only benefit the environment but drive demand for retrofitting and sustainable construction, thereby creating local green jobs.'
Tomorrow's event is one of a number of presentations and meetings being held by Green Jobs Illawarra to promote sustainability in the built environment as part of World Green Building Week.
A Chinese delegation will also tour the ahm building on Thursday.
Green Jobs Illawarra is a RDA Illawarra project, funded by the NSW Government through Industry & Investment NSW and the Department of Environment, Climate Change & Water.
Representatives of the media are invited to attend the Green Building Week event at 10.00am on Wednesday 22nd September 2010, at ahm headquarters, 77 Market Street, Wollongong.
About ahm Health Insurance
ahm is the eighth largest health insurance provider and has been caring for the health of Australians for more than thirty five years. In addition to the provision of health insurance, ahm has developed and delivers innovative health management programs. We employ health professionals covering key disciplines including nursing, exercise physiology, dietitians and fitness to deliver these programs.
###