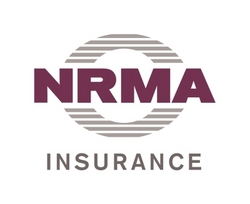 Close communities are caring communities, and caring communities tend to be safer and more resilient
(PRWEB) September 23, 2010
Brisbane residents are the least likely across our major capitals to be involved in and connected to their local community, new research by NRMA Home Insurance has revealed.
The NRMA Insurance Community Spirit Survey of 4,800 households across Australia, including 400 in Brisbane, found four out of five Brisbane dwellers were not involved in their local community.
Brisbane residents were the least likely to shop locally, walk somewhere in the neighbourhood instead of drive, donate money or time to a local organisation or participate in a local sport team or recreation group. The city also ranked poorly on regularly chatting with neighbours (beyond just a greeting), reading the suburban newspaper and visiting local restaurants and cafes.
Sydney, on the other hand, ranked as the most community minded of the major capitals. Its residents were the most likely to converse regularly with neighbours, use local facilities such as parks and pools, visit the local library and attend council meetings.
NRMA Home Insurance spokesperson Susan Hawkins said Brisbane's ranking was surprising, considering Queensland's friendly reputation.
'Close communities are caring communities, and caring communities tend to be safer and more resilient,' she said.
'Brisbane has traditionally been perceived as a smaller city where people spend a lot of time in their local community, supporting it. Busy schedules and a bigger population may be getting in the way, but we should try to strike a healthy balance between the hustle and bustle of city life and playing a strong part in our local community.'
Ms Hawkins said while it was disappointing more than a third of Brisbane residents (36 per cent) were not involved in their local community and did not wish to be, nearly 45 per cent said they would like to feel more connected and get more involved.
'Encouragingly, plenty of people want to be more involved in Brisbane and we're the most likely to have met someone new in our area in the past month, which indicates we're interested in connecting,' she said.
'There are plenty of great opportunities to get involved and connect at a local level in Brisbane. Make an effort to shop locally and get to know your local shop keepers, take some time to chat with neighbours and take a walk around your neighbourhood to see what's going on. We also have fantastic sport clubs and facilities and, if you have kids, take advantage of the local library.'

Based on a survey of 4,800 households nationally by Pure Profile Research for NRMA Insurance, June 2010.
NRMA Insurance QLD is a leading insurance provider, offering Car Insurance, Home Insurance, Motorcycle Insurance, Travel Insurance, Business Insurance, Boat Insurance, Health Insurance and Caravan Insurance in Queensland.
###