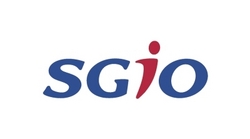 Taking an active role in our community can help us influence outcomes that affect our day-to-day lives
(PRWEB) September 23, 2010
Many Perth people feel community minded with over one in five (22 per cent) in the metro area saying they feel connected to their local community according to a new SGIO survey*.
The SGIO Home Insurance Community Spirit survey of 600 people in WA revealed that Perth lagged behind Sydney (28 per cent) and just behind Melbourne (23 per cent) but ahead of Brisbane where only 20 per cent of people said they felt connected to their local community.
People in regional WA appeared far more community minded than their city counterparts with 42 per cent of people surveyed saying they felt connected to their local community.
SGIO Home Insurance spokesperson Rob Cory said communities where people knew their neighbours, were aware of local issues and used local businesses and local facilities tended to be safer and more resilient.
'Taking an active role in our community can help us influence outcomes that affect our day-to-day lives and create more resilient communities with reduced crime and safer roads,' he said.
Other results from the SGIO Community Spirit Survey included:

48 per cent of people were aware of issues impacting their local area;
23 per cent had donated time to a local community organisation;
24 per cent had participated in or joined a local sporting/hobby/cultural group;
40 per cent of people chatted with their neighbours;
90 per cent shopped regularly within their local community; and
38 per cent used local facilities such as parks and swimming pools.
Mr Cory said it was encouraging to see that many Perth people were passionate about their local communities and wanted to contribute to it and strengthen them.
'Many people in Perth appear to have a healthy balance between the hustle and bustle of city life and playing a part in their local community,' he said.
'It was also pleasing to see that while 42 per cent of people said they didn't feel connected, they actually wanted to be more active in their community and we urge these people to get involved.
The Community Spirit Survey is part of SGIO's ongoing research and commitment into identifying issues and trends that have an impact on households and their communities.
*Based on a WA survey of 600 respondents by Pure Profile Research for SGIO, June 2010
SGIO is a leading insurance provider, offering Car Insurance, Home Insurance, Motorcycle Insurance, Travel Insurance, Business Insurance, Boat Insurance, Health Insurance and Caravan Insurance in Western Australia.
# # #