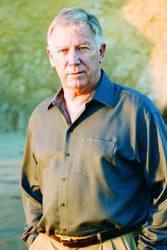 But for attorney Terence Mix, it came as no surprise at all - he had predicted it over two year earlier.
Santa Barbara, CA (PRWEB) September 23, 2010
On May 20, 2010, researchers from the Harvard School of Public Health reported the results of a study in which they found that women who used fertility drugs to get pregnant had almost double the risk of having a child with autism spectrum disorder (ASD) as nonusers. The drugs studied included Clomid (clomiphene citrate) and Pergonal (gonadotropin). This was immediately picked up by the lay media, with many expressing shock and skepticism. But for attorney Terence Mix, it came as no surprise at all – he had predicted it over two years earlier. "I had been studying fertility drugs for 35 years," says Mix, "and it all made biological sense once I put the pieces of the puzzle together."
Mix's book, The Price of Ovulation, although officially published in 2009, was completed well over a year earlier. "The key that tied all of the pieces together," says Mix "was cholesterol – or the lack of it – to be more accurate. Approximately 58% of ASD children have low total cholesterol – less than 160 – and 19% have extremely low total cholesterol. About one in five ASD children have a total cholesterol count of less than 100."
What was even more convincing to Mix was something he learned about children born with Smith-Lemli-Opitz syndrome or SLOS. These infants are born with a defective enzyme that impairs the body's ability to produce cholesterol. This condition leads to a wide array of birth defects, but Mix noticed that about 70-85% of them are also born with autism spectrum disorder. "In my mind," he says, "it was almost inescapable that low cholesterol during early pregnancy was at least one of the causes of ASD. We also know that cholesterol is essential for growth of the myelin membranes that cover the brain and abnormalities in the myelin sheath are believed to be a contributing cause of ASD." For this reason, many experts believe that low cholesterol during early embryonic development is one of the causes of this condition, Mix points out.
But how did he tie this in with fertility drugs? "When I first saw the research on how low cholesterol could impact the formation of our organs during pregnancy, it was a jaw-dropping moment that I will never forget. That moment, which is captured in my book," he points out, "brought everything together for me." Clomid has a long half-life and remains in the body for well over a month, Mix explains. "Studies have shown that it can accumulate over successive cycles of treatment, and in the Harvard study they found that the longer the use of fertility drugs, the higher the risk of developing ASD." He notes, "It is another piece of the biological puzzle."
The clincher for Mix was something he had known about Clomid for over a decade, but he had placed little importance to it – the drug was a cholesterol inhibitor, just like Lipitor and other statin drugs. Its chemical structure was also similar to the cholesterol-reducing drug, Triparanol, which was briefly available during the 1960s. "It was a perfect fit," says Mix. "Clomid impairs cholesterol production during the first 4-6 weeks of pregnancy, which along with a number of birth defects also has a problematic impact on the myelin sheath of the brain, resulting in autism spectrum disorder."
Pergonal likewise reduces cholesterol, Mix explains, but via its ability to elevate estrogen production. Studies have established that following hyperstimulation of the ovaries by Pergonal, the resulting elevated estrogen suppresses the level of total cholesterol. "Both of these drugs have the ability to deprive the unborn baby of vitally needed cholesterol during a critical stage of development," say Mix. "As a consequence, many are born with a number of birth defects and others with ASD."
The Price of Ovulation, which has won 7 national book awards, has something to offer that is far more beneficial than a prediction of the relationship between fertility drugs and autism, the lawyer notes. Contained within the book are years of research suggesting a means of eliminating a number of birth defects and cholesterol-deficient ASD. "The key is maintaining an adequate level of cholesterol throughout the pregnancy," says Mix. "The animal studies cited in the book have demonstrated the feasibility of this, even in the presence of a cholesterol-reducing drug. This would allow women to use fertility drugs and at the same time reduce the risk of birth defects and ASD that might otherwise be caused by those drugs. All that remains to be done are human clinical studies to establish the desirable levels of cholesterol." He adds, "Perhaps one day in the near future we can point to another prediction from the book. That would certainly make the 35 years all worthwhile." http://www.terencemix.com.
###