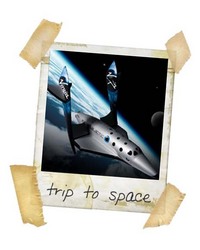 Consumers are definitely getting smarter about their discretionary purchases
Chicago, IL (PRWEB) September 27, 2010
Finding the perfect gift just got easier, with Funsherpa's expansion into multiple cities across the United States. Originally a purveyor of luxury adventures in Chicago, Funsherpa now offers amazing adventures, that include gourmet food tours and ice climbing expeditions, in New York, San Francisco, Los Angeles, and many other major cities.
While giving experience gifts in the United States is still quite in its infancy compared to the United Kingdom and Australia, the team behind Funsherpa is confident that the concept will grow and translate well locally. In fact, a recent New York Times article has already highlighted the strong correlation between happiness and experiences – going as far as saying that a $20,000 increase in spending on leisure was roughly equivalent to the happiness boost one gets from marriage. "With this economy, consumers are definitely getting smarter about their discretionary purchases" says Ramon Galang of Funsherpa. "And experiences appear to be in the winning side of the battle. We're definitely seeing more people using their money on low-cost leisure activities"
With that in mind, Funsherpa's wide selection of experiences can be this holiday season's perfect source for unique, thoughtful and exciting gifts. Through its easy to use interface and instant gift printing capability, there's definitely no excuse for finding the right gift for the right person.
###