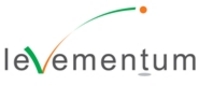 Sugar 6 is the most intuitive, flexible and open CRM application on the market. Levementum has designed a powerful program to help customers benefit from Sugar 6 in an affordable way.
Phoenix, AZ (PRWEB) September 22, 2010
Levementum, a leading reseller and implementation partner for SugarCRM, today announce three fixed-price offerings that enable current SugarCRM software users to move to the latest version of SugarCRM at a fixed price.
"The new version of SugarCRM has dramatically improved functionality and usability," said Douglas Guilbeau, Managing Director of Levementum. "All customers must make it a priority to make the move to Sugar 6."
The Migrate to Sugar 6 program is available for all users of SugarCRM version 4.5.1 or higher. The program allows customers to leverage the new features in Sugar 6, while keeping their legacy of data, users, security roles, teams, logic hooks and upgrade-safe customizations. Even in cases where previous customizations have not been implemented in an upgrade-safe manner, Levementum has a fixed price assessment and design review for these items, to ensure that these customizations are accounted for. Customer migrations usually can be accomplished within 1 to 3 business days.
"Sugar 6 is the most intuitive, flexible and open CRM application on the market," said Andy Dreisch, Vice President of Professional Services for SugarCRM. "Levementum has designed a powerful program to help customers benefit from Sugar 6 in an affordable and risk-free manner."
Sugar 6 was released for general availability in July 2010. Since its release, it has received countless accolades and positive reviews, culminating with its award of the Information Week BOSSIE (Best of Open Source) in August 2010. The new version of the software not only delivers a new look and feel, it is also full of features that enhance the user's experience. Here are some of the new features included in Sugar 6:

Sugar 6 delivers a clean, bold look with new buttons and icons that allow users to perform tasks more easily while increasing the information density of each screen. Simplified default views, inline filtering and one-click actions conform to the multitasking environment common to busy sales people.
Building upon its reputation as the most flexible CRM on the market, Sugar 6 empowers users with the ability to view and consume data and applications from nearly any source, thanks to the ultra-flexible Sugar 6 platform.
As a leader in open source, SugarCRM sets the bar in the business applications industry for offering users freedom and choice in deploying and managing their CRM. Sugar 6 is designed to run on any cloud service platform or on-premise operating system.
Additionally, the upgrade enables you to easily view and integrate information from social networks and data services such as Twitter, LinkedIn and Hoover's inside of the SugarCRM user interface. SugarCRM also supports multiple operating systems and cloud platforms and a variety of mobile devices, and synchs with a number of common business applications, such as Microsoft Office.
"Existing SugarCRM users will find that the Levementum migration program is just what they need, as we take the risk and uncertainty out of that move by providing a migration offering that makes the costs clear before the project starts," said Geoffrey Mobisson, Managing Director of Technology and Partnerships.
The Sugar 6 Migration program is available to all SugarCRM customers who are currently running version 4.5.1 or higher, Pricing and other information is available at http://www.levementum.com/sugar6. Or please contact us by phone at l (480) 320-2500, or email (sales(at)levementum(dot)com). In addition to the fixed price packaging, Levementum is including a Free two hour training session to enable customers to immediately take advantage of the power in Sugar6.
About Levementum
Levementum is a leading professional services firm focused on delivering world-class implementations of Open Source Enterprise Software, including ERP, CRM and Business Intelligence solutions. Our primary focus is on solving complex business problems, using open Source solutions. Levementum is a preferred implementation partner and system integrator for SugarCRM, Compiere, Magento, Mindtouch and Pentaho; supporting customers with locations worldwide out of its offices in Phoenix, New York, Atlanta, Portland, Green Bay and Sydney, Australia. For additional information, visit http://www.levementum.com, or call (1) 480 320-2500 in the North America, South America and EMEA, or call: +61 433 284 485 in Australia and Asia.
About SugarCRM
SugarCRM makes CRM Simple. As the world's leading provider of open source customer relationship management (CRM) software, SugarCRM applications have been downloaded more than seven million times and currently serve over 600,000 end users in 80 languages. Over 6,000 customers have chosen SugarCRM's On-Site and Cloud Computing services over proprietary alternatives. SugarCRM has been recognized for its customer success and product innovation by CRM Magazine, InfoWorld, Customer Interaction Solutions and Intelligent Enterprise.
For more information, call (408) 454-6900, (408) 454-6900, 1 87 SUGARCRM toll-free in the US, email contact(at)sugarcrm(dot)com, or visit http://www.sugarcrm.com.
# # #