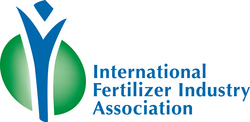 As the food crisis of 2008 showed, governments, businesses, scientists and civil society groups must work together to enable the millions of farm families, especially smallholders and women farmers, to increase crop production sustainably through the maintenance of effective markets, more collaborative research, and committed knowledge sharing
New York (PRWeb UK) September 22, 2010
A necessary component of meeting the Millennium Development Goals (MDGs) by 2015 in many parts of the world is a more productive, profitable and sustainable agriculture. Four members of the International Fertilizer Industry Association (IFA) are attending the United Nations Private Sector Forum that is taking place as part of the UN Summit on the Millennium Development Goals on September 20-22 in New York. Asad Umar, President of Engro Corp, and Jim Prokopanko, President and CEO of Mosaic, represent some of the largest fertilizer manufacturers in Pakistan and the United States respectively. Stephen Wilkinson, Executive Director of the International Zinc Association and Patrick Murphy, member of the Board of Directors of the International Fertilizer Development Center (IFDC) will also be attending. They will be highlighting the importance of investing in agriculture to achieve the MDGs and the central role of fertilizers in improving the lives of millions of farmers worldwide by increasing yields and raising incomes.
Only five years are left to achieve the eight Millennium Development Goals. For most of the poor, agriculture is critical to attaining all the MDGs. "When farming families manage to increase production, they can sell their surplus and raise extra income to pay for school fees, hospital visits, medicines and more nutritious food. To this end, Mosaic currently partners with Millennium Promise and will donate 2.1 million USD in inputs in 2010", said Jim Prokopanko.
Fertilizers directly contribute to the first goal of halving hunger and poverty increasing farmers' revenues by raising their crop outputs and improving their nutrition and overall livelihood. But the fertilizer industry is also committed to building innovative partnerships that will enable farmer's worldwide access to knowledge, technologies and capacities. Mr Umar and Mr. Prokopanko highlighted some of the important contributions made by members of their industry in UN-related projects including: the Millennium Promise and Millennium Village projects, the UN Global Compact, the UN Global Alliance for ICT and Development, relief efforts in Haiti and Pakistan and numerous agricultural development projects in Africa and Asia.
In fact, another IFA member, Agrium, a Canada-based major retail supplier of agricultural products and services in North and South America, announced today that it will be increasing its donation to Millennium Promise from its current 500,000 USD to 1 million USD in 2011. Agrium provides urea fertilizers to the Millennium Villages in Kenya and Nigeria and covers the cost of shipment.
Returning crops and the farmer to the centre of policy decisions is fundamental to achieving the (MDGs) and to sustainable development. "As the food crisis of 2008 showed, governments, businesses, scientists and civil society groups must work together to enable the millions of farm families, especially smallholders and women farmers, to increase crop production sustainably through the maintenance of effective markets, more collaborative research, and committed knowledge sharing", said Asad Umar.
In a world where population and consumption are growing, working towards food security for all, including the availability, accessibility and affordability of sufficient food with the required nutrient value, is a responsibility shared by farmers, businesses, governments and other representatives of society.
The International Fertilizer Industry Association (IFA) is a trade association representing the global fertilizer industry. IFA member companies represent all activities related to the production and distribution of every type of fertilizer, their raw materials and intermediates. IFA's membership also includes organizations involved in agronomic research and training. IFA has some 525 members in about 85 countries. The global fertilizer industry produces some 170 million tons of fertilizer nutrients annually. These are used in every corner of the globe to support sustainable agricultural production and food security. http://www.fertilizer.org
The following IFA member companies are part of the UN Global Compact: Agrium, BASF, Bayer, DSM, Engro, Fauji, Indian Farmers Fertilisers Cooperative Limited, Mitsui, Mitsubishi, Qatar Fertilizer Company, Rashtriya Chemicals & Fertilizers Ltd, Sinochem, Tata Chemicals and Yara International.
•The Mosaic Company is a US-based company, the world's leading producer and marketer of concentrated phosphate and potash. Mosaic does more than two-thirds of its business outside the US; India and Brazil are its biggest international markets. http://www.mosaicco.com
•Engro Corporation Limited is one of Pakistan's largest conglomerates with businesses ranging from fertilizers to power generation. http://www.engro.com
•Agrium Inc. is a Canada-based producer and retailer of nitrogen, phosphate, potash, and sulfate fertilizers. Agrium produces its fertilizer at a dozen plants in Canada and the United States. It is the only publicly traded company that crosses the entire agricultural value-chain with operations in North and South America. http://www.agrium.com
•The International Zinc Association (IZA) is a non-profit organization helping to sustain the long-term global demand for zinc and its markets by promoting such key end uses as corrosion protection for steel and the essentiality of zinc in human health and crop nutrition. http://www.zinc-crops.org
•The International Fertilizer Development Center (IFDC) is a public international organization addressing critical issues such as international food security, the alleviation of global hunger and poverty, environmental protection and the promotion of economic development and self-sufficiency. IFDC focuses on increasing productivity across the agricultural value chain in developing countries through environmentally sound crop nutrient technology and agribusiness expertise. http://www.ifdc.org
For more information, please contact:
Ms. Morgane Danielou, Director of Communications
International Fertilizer Industry Association (IFA)
Switchboard: +33 1 53 93 05 00
http://www.fertilizer.org
###