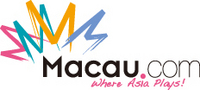 "As the leading travel company in Macau, we are so delighted to contribute to the event's future success and are proud to foster Macau as the premier MICE destination in Asia."
(PRWEB) September 24, 2010
MACAU.COM (http://www.macau.com), the leading online destination marketing and travel company in Macau, partners with Wine & Gourmet Asia 2010 as the official online travel company for the third consecutive year.
As Asia's trade fair dedicated to premium food, wine and hospitality products, Wine & Gourmet Asia 2010 is an ideal networking platform for the region's hospitality industry leaders as well as gourmands and wine enthusiasts. The event will take place at The Venetian Macau from October 28-30, 2010, combining a series of trade events and programs.
Last year, Wine & Gourmet Asia 2009 attracted over 7,000 trade visitors with approximately 70% coming from outside of Macau. Over the three-day event, exhibitors presented their finest products to buyers, hotel managers, and industry professionals. It also attained extensive press exposure with 96 international members of the press attending; over 150 online and offline media reported the fair.
As Wine & Gourmet Asia 2010's official travel company, Macau.com is offering exclusive travel deals to exhibitors and participants, including the best Macau hotels (such as Hard Rock Hotel Macau and Grand Hyatt Macau) and Hong Kong hotels(such as L'hotel Nina ET Convention Centre Hong Kong and The Luxe Manor Hong Kong) at special rates, along with the hottest leisure activities, transportation arrangements, and special offers. Participants can simply visit the event's official site in which they can access Macau.com's dedicated mini-site and make reservations. Regular e-newsletters will be sent to all bookers, containing the latest deals in town and the Macau entertainment guide.
"Macau has its unique culture on dining. Travelers from around the world come to Macau to discover the special cuisine that it has to offer. Wine & Gourmet Asia recognized the opportunity and provides the ideal platform to attract the elite participants. " says Mr. Carrel N. T. Ieong, General Manager - Travel of Macau.com. He adds: "By partnering with Wine & Gourmet Asia, we are committed to provide the best accommodation deals for participants so that they could save the effort of searching quality hotels and focus on the event. As the leading travel company in Macau, we are so delighted to contribute to the event's future success and are proud to foster Macau as the premier MICE destination in Asia."
"Wine & Gourmet Asia is a major hospitality business platform for Macau and the region. This year, we expect to welcome around 100 exhibiting companies from 15 countries and regions and over 7,000 visitors from Macau, Hong Kong, China and the Asia Pacific region. We are pleased to be partnering with Macau.com again to provide end-to-end solutions for their travel needs during the event." says Mr Michael Dreyer, Vice President, Asia Pacific, Koelnmesse.
ABOUT MACAU.COM
Macau.com is the premier web portal and online travel agency for hotel accommodation, show, packaged tour products for Macau, Hong Kong and Southern China. With a secure and technologically advanced online booking engine, Macau.com's services are targeted at Macau-bound travelers coming from Mainland China, Hong Kong and high growth-tourist areas including Southeast Asia, Taiwan, Australia and North Asian markets such as Japan and Korea. Macau.com is a member of Macau Ignite Media Group, Macau's leading media group with leadership positions in out-of-home, online, print media and publishing, and entertainment.
ABOUT KOELNMESSE PTE LTD. SINGAPORE
Headquartered in the city of Cologne, Germany, Koelnmesse organizes over 70 successful international trade fairs a year, with 44,600 exhibitors from 127 countries and visited by around 2.5 million visitors from 218 countries. Koelnmesse is the organizer of the world's largest food trade fair – ANUGA which is held in Cologne every 2 years. Since 2002, the company has ventured into Asia, organizing other leading food shows in Asia which are recognized as international trade platforms for the global food market including THAIFEX – World of food ASIA and Sweets China.
PRESS CONTACT:
Ms. Bonnie Kou
Macau.com
E-mail: bkou(at)corp(dot)macau(dot)com
Tel: +853 2875 3126 ext. 846
Fax: +853 2875 3173
Ms. Joyce Liong
Koelnmesse Pte Ltd
Email: j(dot)liong(at)koelnmesse(dot)com(dot)sg
Tel: +65 6500 6730
Fax: +65 6296 2771
###