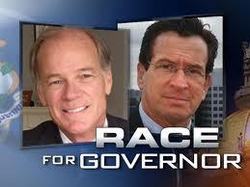 "If there is one show for a certified minority business to attend, this is the show." Carlton Oneal, Partner Light Speed, LLC
Hamden, CT (PRWEB) September 24, 2010
The Greater New England Minority Supplier Development Council (GNEMSDC) Business Opportunity Expo and Conference will feature the leading gubernatorial candidates, Tom Foley (R) and Daniel Malloy (D) as well as Senatorial candidate Richard Blumenthal (D). The gubernatorial candidates are on the Luncheon program, Thursday, September 30 and Attorney General Blumenthal is scheduled for the Friday, October 1 luncheon. All of the events are taking place at the MGM Grand at Foxwoods.
In addition to the political candidates, the main focus of the Expo and Conference is to build sustainable and profitable relationships between corporate members of the GNEMSDC and Minority Business Enterprises certified by the GNEMSDC.
Featured speakers and panelist at the event include Murray Martin, President and CEO of Pitney Bowes Corporation, Jerry Burris, President of Precision Components a division of The Barnes Group, Beth Williams, President and CEO of Roxbury Technology, Shelley Stewart, Senior Vice President of Tyco International, Chrisopher Gallucci, Vice President of Global Packaging for PepsiCO, Jeffrey Fox, Best Selling Author of How to Become a Fierce Competitor, Hector Bauza , President and CEO of Bauza and Associates, Alberto Vasallo, Editor and Publisher of El Mundo, Paul Lachhu, Editor and Publisher of Diversity Plus, Leonard Webb, Editor and Publisher of Ethnic On-line, Keith Jackson of Inner City News, and Fred Hurst, Jr. of the African American Point of View. Dr. Fred McKinney, the President and CEO of the GNEMSDC will deliver an address on the "State of Minority Business in New England on Thursday as well.
On Thursday, September 30 over 800 fifteen minute meetings between certified MBEs and corporate buyers have been scheduled. These meetings often lead to multi-year, multi-million dollar contracts between certified MBEs and corporate members.
The Friday, October 1 Expo will feature over 130 exhibitors from GNEMSDC corporate members and MBEs.
Registration includes five meals and 3 receptions. For more information contact the office at 888-874-7114.
The mission of the GNEMSDC is to significantly increase opportunities for certified minority business enterprises with corporate America. The GNEMSDC is a 501 c-3 corporation.
###