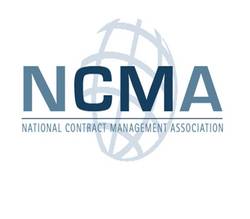 Ashburn, VA (Vocus) September 23, 2010
More then 800 contracting, acquisition, and procurement professionals from both government and private industry will gather in Arlington, Virginia, for NCMA's 29th Annual Government Contract Management Conference (GCMC). The event will be held December 9–10, 2010, at the Hyatt Regency Crystal City. Attendees come from the following prominent organizations: BAE Systems, Boeing, CACI, the Central Intelligence Agency, the Defense Contract Management Agency, the Department of Veteran Affairs, General Atomics, the General Services Administration, Lockheed Martin, Northrop Grumman, and more.
GCMC is an annual conference which provides premier professional development and networking opportunities to the greatest minds in the contracting, acquisition, and procurement fields. The event will feature several well-known speakers, over 20 high-quality educational sessions, four pre-conference seminars, and a free Contract Management Career Fair. Visit http://www.ncmahq.org/events/gcmc2010 for more information on the event.
The National Contract Management Association (NCMA), which was founded in 1959, is the world's leading professional resource for those in the field of contract management. The organization, which has over 18,000 members, is dedicated to the professional growth and educational advancement of procurement and acquisition personnel worldwide. NCMA strives to serve and inform the profession it represents and to offer opportunities for the open exchange of ideas in neutral forums. To find more information on the association, please visit http://www.ncmahq.org.
###