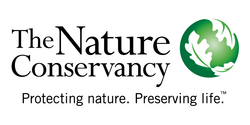 By investing in activities to keep upstream water sources clean and flowing, downstream users save money by preempting the need for more costly water treatment activities.
New York, NY (Vocus) September 22, 2010
Today at the Clinton Global Initiative, Mark Tercek, The Nature Conservancy's President and CEO, announced a $20 million pledge to help protect drinking water for 12 million people in Latin America and more than 80 thousand hectares of natural areas. Five million of the amount has been awarded to the Conservancy by the Global Environment Facility's Earth Fund through the Inter-American Development Bank. The Conservancy will raise the remaining $15 million primarily from local investors, including municipalities, water utilities and corporations.
Global warming, deforestation, pollution and other environmental pressures are shrinking the planet's clean water supply. The Nature Conservancy is working hard to find innovative solutions, such as launching water funds across Latin America that pay to protect the parks, trees and grass surrounding key waterways — thereby helping to provide fresh water today and into the future.
The concept is simple and groundbreaking altogether. Water users voluntarily invest into the water "funds" as a way to reduce the likelihood of water shortages and higher treatment costs in the future. The funds, in turn, pay for forest conservation along rivers, streams and lakes to ensure that safe drinking water flows out of users' faucets every time they turn on the tap. In essence, the parks and trees and grasses are nature's water filter and storage tanks.
"By protecting these water resources today, local communities are ensuring there will be clean drinking water and healthy natural systems for future generations across Latin America," said Tercek. "It's actually a simple concept. By investing in activities to keep upstream water sources clean and flowing, downstream users save money by preempting the need for more costly water treatment activities, while watersheds upstream are kept healthy to provide drinking water for millions of people across the region."
Water funds also provide financial support to upstream community residents in the form of:

Seed money, supplies and training to start small businesses, such as making goods to sell (e.g. sewing machines to make and sell clothing; farming guinea pigs, a local delicacy; and industrial ovens to make dried fruit and medicinal herbs to sell.)
Temporary jobs to plant trees and build fences to protect areas that retain sediments, as well as permanent jobs as park guards.
Additional revenue streams, such as start-up supplies and training to create small organic farms set away from the streams so people protect the water supply while also growing healthier food for their families, saving on food costs and earning income by selling their surplus.
One such recipient is Patricia Quillupongui, who runs a co-op of nine women outside Quito who make snack-sized packages of dried fruit and packets of medicinal plants to sell at local markets. They received an industrial oven to start their business through the water fund. She said, "We are not owners of great quantities of land, but just the act of being here gives us the responsibility to protect the land – not because it is or isn't ours. And we have enjoyed it so much because we are women that like to work and understand, and we are getting better little by little."
The Conservancy's growing portfolio of funds now includes funds in Ecuador and Colombia, increasing protection for 1.6 million hectares of nature and sources of drinking water for 11 million people. Total combine capital stands at $10.5 million USD. Six more water funds are now in start-up stages.
The Nature Conservancy is a leading conservation organization working around the world to protect ecologically important lands and waters for nature and people. To date, the Conservancy and its more than one million members have helped protect 130 million acres worldwide. Visit The Nature Conservancy on the Web at http://www.nature.org/.
###