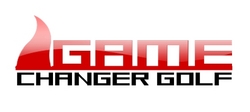 Finally Anyone Can Instantly Improve Their Putting.
Orlando, FL (PRWEB) September 23, 2010
Orlando golf instructor Mike O'Leary invents what many are calling the greatest advancement in golf in the last 40 years.
An all-new method to putt and a golf putter scientifically developed to work flawlessly with the method is allowing golfers from every skill level to instantly improve their putting with as little as 5 minutes of practice.
On their website http://www.AmazingPutter.com you can see example after example of golfers from complete beginners to seasoned PGA pro's make instant and dramatic improvement in their putting by using this new golf putter.
To many this new method seems like magic but in reality the reason it works so effective is very easy. In traditional putting you use your large muscles to power your putting stroke and the problem is that your large muscles are not designed for activities that require precision like putting does.
This new putting method is powered by your wrist, which allows you to putt with much more accuracy allowing you to instantly improve your putting, but there is one drawback. This new method cannot be used with just any ordinary putter.
That's why Mike O'Leary invented the Amazing Putter. It's the only putter in the world designed to work with this new wrist method.
This new putter is already getting a lot of attention and is being used by everyone from PGA pros, LPGA Pros, Famous Athletes to Celebrities and golfers from every skill level are using the Amazing Putter to dramatically improve their golf games.
You can see the putter in action by going to http://www.AmazingPutter.com.
# # #