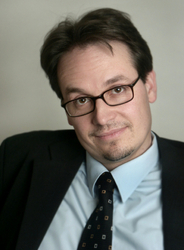 A breakthrough in the job search market, it is a 'must-have for everyone trying to get one of the highly sought after positions in an investment bank
(PRWEB) September 28, 2010
London, UK. Agustin Valecillos, Vice President of one of the world's leading Investment Banks has announced the release of his revolutionary new home study course, 'Get Hired As A Highly Paid Investment Banker.' After going through the testing trials of breaking into the banking world himself 7 years ago, Valecillos vowed to share his experience and learning with everyone else in this situation. Also having conducted numerous interviews, he's been on both sides of investment banking interview questions, and provides insight and advice from this vast experience in his home study guide.
John Sherman, graduate recruiter, said that the home study course, a breakthrough in the job search market, is a 'must-have for everyone trying to get one of the highly sought after positions in an investment bank.'
Until now, workers trying to break into investment bank careers have had to face the difficult task of tailoring a CV and cover letter to a banking role and the daunting challenges of preparing for investment banking interviews, agonising over what will be asked with little help. This home study guide provides the perfect companion that answers all those investment banking interview questions and walks the candidate through how to get ready to get the job in banking that they've only ever dreamed about.
Market analyst Matt Johnston commented that "really, it couldn't be a better time for the launch of such a guide." With the economy picking back up and banks hiring again, the competition is becoming even fiercer. In order to get the advantage over other candidates, the key is not just preparation, but the right preparation, Valecillos explains, and his home study course shows jobseekers how.
In addition to the home study guide, Valecillos' program includes a 7-day step-by-step guide to preparing for finance & investment banking interviews as well as 3 videos on how to write a CV, cover letter and investment banking application forms.
Agustin Valecillos (BSc, MSc) is a leading investment banking job consultant with 7 years experience in interviewing and recruiting. He has helped hundreds of people kick-start and develop their investment bank careers. Currently a Vice President within a Tier 1 Investment Bank, Valecillos focuses on Commodity/FX Exotic Derivatives Sales & Structuring. He is also a Bloomberg Certified Professional.
###