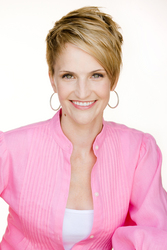 Los Angeles, CA (PRWEB) September 23, 2010
Dallas Travers, award-winning author and expert career coach for actors, is set to launch the Actor's Business Blueprint designed to eliminate any guesswork you have in your marketing strategies.
This complete, four-part system is packed with information from Dallas Travers' personal Laser Beam Marketing Strategy that has helped hundreds of actors book jobs, land agents, and finally make measurable progress in their careers. Now you can apply the entire Actor's Business Blueprint at your own pace because this amazing program is packaged into an easy to use home-study system.
Knowing that many actors spend too much time looking inward, Dallas developed the affordable and easy-to-follow Actor's Business Blueprint system. This system effectively teaches actors how to apply a laser-beam focus on their businesses so they can accelerate results in less time and with less effort. This proven system transforms marketing techniques into a creative, streamlined, and measurable monthly system designed to deliver in big ways.
With the Actor's Business Blueprint, you will discover more than a dozen established, effective, and inexpensive ways to stand out from the crowd. Step-by-step, Dallas walks you through the system helping you to develop a compelling marketing message geared towards specific areas of your business. She will help you take all of the guesswork out of marketing your brand once and for all!
The Actor's Business Blueprint system, featuring proven marketing strategies, will be available starting Wednesday, September 29, 2010. A complimentary "Break Your Marketing Mold" tele-seminar hosted by Dallas Travers is scheduled for September 29th at 1:00 pm EST. Callers will learn the secrets to standing out with a compelling brand, the 4 best low-cost ways to market to agents, the essential mindset shift, and how you can create marketing momentum through the media. To reserve your spot or to get more information regarding the seminar, log on to: http://www.dallastravers.com.
Eliminate the guesswork from your marketing by using the easy-to-follow Actor's Business Blueprint system that will provide you with everything you need to finally maximize and streamline your marketing strategies.
###