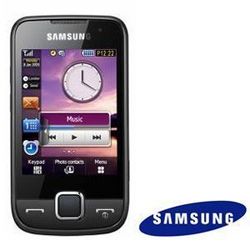 In addition to offering phones offered by the major U.S. carriers that have been unlocked, PhoneSale.com also offers phones manufactured to U.S. specs but not carried by the major U.S. networks.
Irvine, CA (PRWEB) September 23, 2010
PhoneSale.com continues to lead the way in the unlocked cell phone category of the cellular industry. In addition to selling unlocked phones traditionally tied to one of the four major U.S. carriers (Verizon, Sprint, T-Mobile and AT&T), PhoneSale.com also sells a wide variety of phones compatible with U.S. networks that previously were only available internationally. PhoneSale.com recently added to that line of international phones by bringing in the LG GD 900, LG GD 510 and the HTC Smart.
The three recent additions show a continued effort to bring truly unique phones to the US market. Phones like the Samsung Star, the Sony Ericsson X10 Mini, and the new LG Chocolate BL20 and BL40, which are big hits abroad, are all offered on the PhoneSale.com website. The LG Chocolate BL40 is one of the hottest sellers in Asia and has seen a spike in popularity stateside. So much so that PhoneSale.com has had trouble keeping it in stock.
With approximately 80% of the U.S. population currently using cell phones, it is virtually impossible to find a phone that is truly unique. The four major carriers in the U.S. often times carry phones that have very small variations from one another and are "locked" to their particular network. While there are literally hundreds of phones available in the U.S. market, consumers have been traditionally limited by which phones have been specifically made for their carrier.
PhoneSale.com carries well over 200 phones on their site from every major manufacturer. Some are commonly found in major retail stores around the United States. Others are hard to get gems typically only found in foreign markets. What they all have in common is that they have been unlocked to work on multiple GSM networks and all of them are no contract phones. All are examples of PhoneSale.com's philosophy that consumers deserve the best possible selection and the best possible prices, all while maintaining the freedom to choose what network they ultimately use.
About PhoneSale.com
In business since 2002, PhoneSale.com was designed with the core belief that consumers shouldn't be limited in their cell phone decisions based on what the major cellular services choose to provide. Since the launch of their new website in 2009, PhoneSale.com has quickly become the leader in unlocked cell phones and no contract cell phones. In addition to offering unlocked cell phones, PhoneSale.com is also a leading supplier of cell phone accessories, making them the first and last place consumers need to go for all their cell phone needs.
# # #