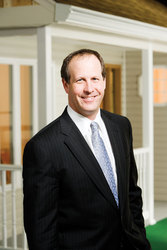 These are challenging economic times and growing a business in this climate requires a total commitment to 100% customer satisfaction.
Hyattsville, MD (PRWEB) September 26, 2010
Thompson Creek Window Company, one of the region's largest remodeling companies, ranks #16 in Remodeling magazine's 2010 Remodeling 550 list.
Remodeling reports that according to tabulations by the Joint Center for Housing Studies of Harvard University, contractors who provide remodeling services number 530,200. The Joint Center divides that number into 320,100 specialty trade firms and 210,100 general contractors.
The replacement contractors on the 2010 list specialize in a number of product lines. Thompson Creek specializes in vinyl replacement windows, gutters, siding and doors. Manufacturing the products they sell and install gives them better control over the product design and lead times, allowing them to maintain a strong competitive edge over other home improvement companies. By controlling the installation, service and warranty for their products, installation-related service problems are avoided and they are able to provide faster, more dependable service to their customers.
The vertical integration of manufacturing, marketing, sales and installation allows Thompson Creek to be completely accountable to their customers, both during the process as well as any warranty work that may need to be completed in the future. This differentiation translates into higher quality products, faster service and superior value.
"I am very pleased to be recognized as one of the top 550 remodelers in the country. These are challenging economic times and growing a business in this climate requires a total commitment to 100% customer satisfaction. Our growth is a result of the business we generate from our satisfied customers and the great feedback they are giving to their friends and neighbors about our company. Our inclusion on this list is validation that we are succeeding in our mission," said Rick Wuest, President of Thompson Creek.
About Thompson Creek:
The Thompson Creek Window Company is a privately owned and family operated manufacturer and installer of energy efficient home improvement replacement products. Founded in 1980, their roots were planted as a manufacturer of energy efficient, maintenance free vinyl windows. Since that time, they have evolved into one of the leading specialty home improvement contracting companies in the nation. Their product mix includes replacement windows and doors, vinyl siding and a clog-free gutter system. Thompson Creek operates their administrative offices and 80,000 square foot manufacturing facility in Landover, Maryland, where they employ a staff of over 250 people.
# # #