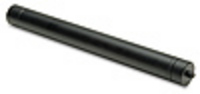 Shingle Springs, CA (PRWEB) September 28, 2010
An economical laser-optimized fiber optic visual fault locator enabling technicians to quickly and easily diagnose and troubleshoot fiber cable damage has been introduced by Specialized Products Company (SPC).
Available in two product selections—the VFL-680 and VFL-640— the SPCfiber Low Cost Visual Fault Locators feature a bright 650-nm laser light to ensure fast and easy location of loss points in fiber optic patch cords, patch panel and enclosures. The rugged, lightweight Visual Fault Finders, which quickly locate sharp bends and breaks, also feature battery life up to 30 hours in continuous mode and 40 hours in modulated mode.
The VFL-680 features a 2.5mm universal adapter for FC/ST/SC while the VFL-640 offers a 1.25mm universal adapter for LC/MU connectors.
VFL-680 and VFL-640 Key Features:

Compact, ergonomic design for ultimate portability
Visible wavelength is 630 nM – 680 nM
High-powered fiber optic laser with Output power: Singlemode
fiber > 0.3mW, Multimode fiber > 1.0mW

Illumination: Class III A laser diode
Operation method: Continuous illumination
Connector interface 2.5 mm for ST, FC/PC and SC
Connector interface 1.25 mm for LC/MU

Battery: 1.5V 2 each AA (included)
Size; Length: 162+- 2mm
Size; Diameter: 16.5 mm
Includes professional storage case
These Fiber Optic Visual Fault Locators—the VFL-680 and VFL-640— are immediately available online at: http://www.specialized.net/Specialized/Content/Visual_Fault_Locator_VFL640_VFL680.aspx.
Based in Southlake, Texas, SPC offers a comprehensive selection of over 10,000 off-the-shelf tool, test and tool kit solutions for field service engineers, technicians, professional integrators and installers.
About Specialized Products Company
Since 1965, Specialized Products Company, http://www.specialized.net, has supplied service professionals with tools, over 100 customizable industry-specific tool kits, shipping cases and test equipment. The company's personalized assistance and same-day shipping covers over 10,000 competitively priced installation, field service and repair solutions.
###