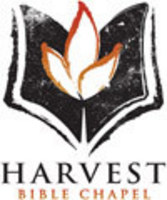 "Harvest Bible Chapel set a goal of starting 10 churches in 10 years. . . As it turns out, more than 50 churches have been planted so far. It just exploded. - Pastor Bryan Payne
Austin, TX (PRWEB) September 24, 2010
In just over one week, there will be a new church in Austin, Texas--Harvest Bible Chapel--a launch that has been highly anticipated and is expected to change the immediate community surrounding its place of worship, as well as Austin as a whole. The church will be launching its first worship service in Austin on October 3rd.
Harvest Bible Chapel is on the fast track with its aggressive expansion plan, opening new churches last week in Kansas City, Toronto, and Calgary. The church group has started over 50 churches in cities all across North America, Europe, and Africa since the year 2000. Senior Pastor Bryan Payne calls it an explosion. "Harvest Bible Chapel set a goal of starting 10 churches in 10 years," he says. "As it turns out, more than 50 churches have been planted so far. It just exploded."
While planting over 50 churches in 10 years, the leadership at Harvest Bible Chapel understands that every church plant is unique and Austin is no exception. "Unlike many other churches, our services will be overtly bilingual," Pastor Bryan explains. "Some members of the congregation will sing in English while others in Spanish, together. I will preach in English, but Spanish translation is available on headphones for anyone who prefers it." With the growing overlap of cultures and languages in Austin, the city may be the perfect place for such a church.
Pastor Bryan stresses that the most important aspects of this church are what he calls "The Four Pillars." He says, "The truth of the Bible; intense and expressive worship; firm belief in prayer; and sharing the gospel - those are our pillars. That is what our church is built on."
Although Pastor Bryan spent 9 months in Harvest Bible Chapel's church planting residency program in Chicago and 4 years at John MacArthur's The Master's Seminary in Los Angeles, his roots are completely Texan - "born and raised," as he says - and now those roots are firmly planted in Austin, just east of I-35. "Reagan High School is more than just a church service location for us," he says. "Reagan High is a community landmark. Our community starts with Reagan, and it is the community our church wants to invest in."
The launch of Harvest Bible Chapel is supported by a core brotherhood of men and women that have a deep-rooted desire to serve the Austin community. Along with the "core," several "investment partners" continue to be involved in the effort. From radio pastors James MacDonald and John MacArthur to like-minded local congregations, people from all over seem to have contributed to the launching of this church. "The cooperation has been incredible. Several Austin churches have been working together recently in a way that makes me very proud and appreciative. Starting this church has been hugely rewarding for me - and continues to be for everyone who decides to get involved," says Pastor Bryan.
As preparations and logistical arrangements near its ready stage, the Harvest Bible Chapel family invites everyone in the community to come and join them in worship as they launch their first service on October 3, 2010.
Sunday, October 3rd - 10:00 a.m. - Reagan High School in Austin, Texas - (512) 694-3284 - http://www.harvestaustin.com
Source: Fahrenheit Marketing, LLC
# # #