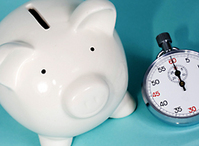 Ashburn, Va (Vocus) September 24, 2010
The role the owner plays during turnaround planning and execution is a critical driver of turnaround results. (Independent Project Analysis, Inc. (IPA) defines a turnaround as a planned event to stop production at an operating facility to perform routine maintenance and other work pertinent to continued operations.) Research by IPA identified two dominant strategies regarding the role of owners and contractors during turnaround planning and execution. The owner-led approach consists of the owner leading the development of turnaround planning and the management of the subcontractors during the execution phase. This approach often includes the use of third-party contract assistance, but these third-party contractors report to the owner. The contractor-led approach includes contracting turnaround planning and execution management as a service. According to IPA research, both approaches attain similar levels of planning 42 days before turnaround start. However, contractor-led turnarounds are 13 percent more expensive compared with owner-led turnarounds executing the same scope of work.
About IPA
Since its founding by Edward Merrow in 1987, IPA has rapidly evolved into the preeminent consultancy in project evaluation and in project system benchmarking, and has become the industry leader in quantitative analysis of project management systems. Our staff of about 140 project and research analysis professionals at seven offices on five continents serves hundreds of clients. The largest oil companies, chemical producers, pharmaceutical companies, minerals and mining companies, and consumer products manufacturers enhance their capital productivity using IPA's Project Evaluation System (PES®) and project system benchmarking services. Further information can be found at http://www.ipaglobal.com.
###