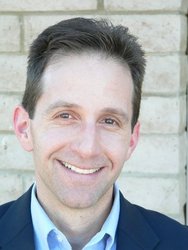 Jason is one of those rare individuals who has worked on the client side and as part of the media.
Tempe, Ariz. (PRWEB) September 24, 2010
Mindspace , a full-service advertising, public relations and new media agency, has hired Jason G. Meyers as director of public relations.
Brent Shetler, principal & creative director of Mindspace said, "It took us nearly a year to find the right candidate for this position. After a long, careful search, we found that Jason is one of those rare individuals who has worked on the client side and as part of the media. He has the ability to integrate PR with other disciplines, serving as the bridge between what reporters need and creating news value for clients. We're all very excited to have him join our agency."
Meyers most recently served as director of public relations for Phoenix-based Desert Schools Federal Credit Union, a $3 billion financial services enterprise and the largest credit union in Arizona. He was hired four years ago as the organization's first in-house PR professional where he successfully created integrated PR campaigns highlighting the organization's marketing, lending, recruitment and community development programs. Meyers also effectively launched the credit union's social media monitoring and online reputation management (ORM) programs and created official crisis PR policies during major spikes in home foreclosures, financial fraud cases and branch robberies. He leveraged new strategic PR partnerships with local police and FBI and appeared frequently in the media as the credit union's on-air television and radio spokesperson.
Prior to that, he led a major re-branding of the Heard Museum as the institution's director of marketing communications. Meyers also spent 7 years as senior copy editor of creative services for Gannett/Arizona Republic, azcentral.com and KPNX-TV. During the 1990s, he spent a decade in the radio and records industry as an advertising production director and on-air personality in major markets.
Meyers is a graduate of San Diego State University with a degree in Communications. He is active in the community and currently serves on the Board of Directors for the Phoenix Indian Center. He also volunteers as a television host for EIGHT; AZPBS-TV fundraising programs and is a recent graduate of both the Phoenix FBI and Scottsdale Police Department Citizens' Academies. Meyers lives in north Phoenix with his wife and two children and enjoys long-distance running, fitness, music and new media.
About Mindspace
In business since 2002, Mindspace has experienced tremendous growth every year since it hung out its shingle, in terms of both revenues and clients. Extremely strategic, highly creative, and just a little bit left of quirky, Mindspace goes beyond pretty pictures and clever copy to actually understand clients' business objectives and challenges so that it can deliver highly effective and integrated solutions. With business-to-business and business-to-consumer customers on both coasts, and in-between, this highly decorated, award-winning agency is building a loyal following of clients and employees. For more information, please call 480.941.8497 or visit http://www.mindspace.net.
###