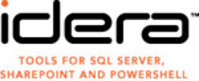 Making Windows PowerShell less scary for the SharePoint Administrator
Houston, TX (Vocus) September 24, 2010
Who:
Todd Klindt, SharePoint expert, author and senior SharePoint consultant at SharePoint911
What:
"SharePoint Saturday Vancouver" on Saturday, September 25, 2010
Where:
The BCIT Downtown Campus
News Facts:
Todd Klindt, well known SharePoint expert, will be a featured speaker at the SharePoint Saturday Vancouver. During these sessions, Klindt will discuss upgrading to SharePoint 2010 and using Windows PowerShell to manage SharePoint.

"Upgrade SharePoint 2007 to SharePoint 2010," 9:15 - 10:30 AM
In this session, Klindt will discuss two types of SharePoint upgrade options. He will also share techniques you can use to make your upgrades more successful.
"Making Windows PowerShell less scary for the SharePoint Administrator," 1:30 – 2:45 PM.
In this session, Klindt give a primer for SharePoint Administrators that haven't yet delved into Windows PowerShell and want to get started. Then he will show how to use Windows PowerShell to manage SharePoint 2010.
Todd Klindt is a senior SharePoint consultant at SharePoint911. Todd has been a professional computer nerd for 15 years, specializing in SharePoint for the last five years. His love affair with SharePoint began one slow day at the office when he discovered SharePoint Team Services 1.0 on the Office XP CD and decided to install it. The rest is history. In 2006 he was honored to be awarded the MVP award from Microsoft for Windows SharePoint Services. He has had the pleasure of working with SharePoint farms both large small. He has written several books and magazine articles on SharePoint. Todd has presented sessions on SharePoint at many major conferences both in the United States as well as Europe and Asia and does the user group circuit as well. He chronicles his SharePoint adventures on his blog, http://www.toddklindt.com/blog.
About Idera
Idera provides tools for Microsoft SQL Server, SharePoint and PowerShell management and administration. Our products provide solutions for performance monitoring, backup and recovery, security and auditing and PowerShell scripting. Headquartered in Houston, Texas, Idera is a Microsoft Gold Partner and has over 7,000 customers worldwide. To learn more, please contact Idera at +1-713.523.4433 or visit http://www.idera.com.
Idera is a division of BBS Technologies, Inc. Idera, SharePoint productivity toolbox, SharePoint page profiler and PowerShell Plus are trademarks or registered trademarks of BBS Technologies, Inc. or its subsidiaries in the United States and other jurisdictions. All other company and product names may be trademarks or registered trademarks of their respective companies.
Press and Analyst contact:
Carrie Ward, PR for Idera, +1 832-407-5347, carrie.ward(at)idera(dot)com
# # #