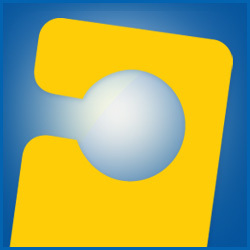 René Redzepi's dinner and book launch certainly adds massive star power to an already remarkable event. Of course HotelTravel.com is pleased to support the festival with a selection of Sydney hotels near many of the city's key dinning districts
(PRWEB) September 25, 2010
HotelTravel.com is cooking up hot hotel deals to promote the Crave Sydney International Food Festival, one of the largest culinary events in the world, which opens 1 October and continues until the end of the month.
The event kicks off with the world's leading marquee chef, René Redzepi, at the Sydney Opera House on 1 October. This year his Copenhagen eatery, the two-Michelin star restaurant Noma, took top honours when it was named the number one restaurant on the planet by 2010 San Pellegrino Awards.
Chef Redzepi's visit coincides with the Australian release of his first major book, 'Noma: Time and Place in Nordic Cuisine'. The evening will be even more unique as the organisers have come up with an unbeatable book-and-dine package with his publisher, Phaidon, for this very special event.
According to HotelTravel.com Chief Information Officer, Olivier Dombey the Crave Sydney International Food Festival has truly risen to the top of elite food festivals around the world with the inclusion of René Redzepi.
"René Redzepi's dinner and book launch certainly adds massive star power to an already remarkable event," Mr Dombey said. "Even before his confirmation the Crave Sydney International Food Festival programme offered something for everyone. It has simple down home community festivals and outdoor events to up market pop-up dinners in unusual locations."
"There are also street food tours in some of Sydney's most exciting food districts, heaps of cooking classes and amazing wine dinners.
"Of course HotelTravel.com is very pleased to be able to help support the festival with selection of Sydney hotels near many of the key dinning districts," he added.
For those looking for Central hotels, consider booking into the Citigate Central Sydney Hotel (from US$ 129 per night), Clarion Collection Marque Hotel Sydney (from US$ 109 per night) or the Pensione Hotel Sydney (from US$ 95 per night).
For Darling Harbour hotels have a look at the Medina Grand Harbourside (from US$ 129 per night), Vulcan Hotel (from US$ 123 per night) or the Glenferrie Lodge Hotel (from US$ 64 per night). All of these hotels in both Central and Darling Harbour received customer satisfaction ratings of 80 per cent or higher with reviews written by real HotelTravel.com customers.
With more than 600 individual event listings during all of October, the Crave Sydney International Food Festival will be the biggest food month in the city's history. Not to be missed is the very Australian and just added 'Good Pub Grub' category, which the organiser's created by asking top food pubs to create a signature 'Pie and Pale Ale Package'.
Just a few of the many other Food Festival highlights include the much-loved Night Noodle Markets in Hyde Park (11 to 15 October and 18 to 22 October), Sydney Harbour Island Hopping (9 to 10 October; 16 to 17 October; 23 to 24 October) and the Perfect Picnic on Clark Island scheduled for 4 October. Then there's also the spectacular 'Breakfast on the Sydney Harbour Bridge' taking place on Sunday, 10 October.
And last but not least yet another highlight is the 'World Chef Showcase' at the famous Star City Hotel and Casino (9 to 10 October). This remarkable weekend will showcase the talents of 40 star chefs and prominent food personalities from Australia, France, the US, UK and Asia, joined by the best chefs from Turkey and Lebanon.
About HotelTravel.com
HotelTravel.com provides the inside track for the best value online hotel deals. Its brand statement, 'Real Service, Real People, Real Choice', is the keystone of the company's customer centric business culture and its core value. HotelTravel.com has set the global standard for worldwide hotel bookings since 1999, constantly updating its multi-lingual website published in eight languages: English, Chinese, Japanese, French, German, Spanish, Italian, and Korean. Its 24-hour service centre is staffed by highly trained professional native speakers in each language, guaranteeing only the very best customer experience with each hotel booking. HotelTravel.com is proud to remain privately owned and operated, employing over 300 staff in its offices in Thailand, Malaysia and China.
# # #