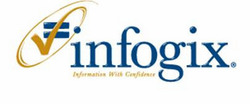 Doing More with Less: The Critical Role of Automated Balancing
Naperville, IL (Vocus) September 25, 2010
Infogix presents "Doing More with Less: The Critical Role of Automated Balancing" at the Insurance Accounting and Systems Association's Central States Regional Conference on Tuesday, September 28, 2010 from 9:45 – 11:00AM CT
Infogix executive, Daniel Dopp will educate the audience on how automated information controls assist insurance companies in their compliance efforts by driving down the cost of audit, enhancing financial and operational excellence, and positioning them to address new changes in regulatory environments successfully.
During the session attendees will learn how to:

Understand the role of automated balancing control solutions in helping insurers verify, balance, reconcile and track information to assure accurate information and reduce the cost of compliance.
Summarize how leading insurers are gaining operational efficiency and improving bottom line performance while simultaneously addressing regulatory demands.
Discover savings associated with automated information controls and evaluate how they can be deployed across the enterprise to enhance business practices and meet regulatory requirements.
Dopp supports business development efforts at Infogix. With over 13 years experience in the automated controls industry and an additional 10 years in the quality assurance market, he focuses on educating audiences on the steps they can take to ensure the accuracy of their critical business information. Dopp has special expertise in the Insurance and Healthcare industries. He has also recently spoken at The Chicago Quality Assurance Association and The Quality Assurance International conferences.
About Infogix, Inc.
Many of the world's largest enterprises depend on Infogix Controls to eliminate information errors. Infogix Controls are independent, automated and continuous. They can be deployed enterprise-wide across applications, platforms, and business processes. Infogix offers a powerful portfolio of software products and services (Infogix Controls Solutions) to monitor, detect, and prevent information errors. Since 1982, Infogix has been providing Infogix Controls Solutions to Global 2000 enterprises. Millions of Infogix Controls continuously monitor and assure the integrity of information in hundreds of enterprises each day. For more information, call +1.630.649.6800 (U.S, Canada, and International), or visit Infogix, Inc. today.
###