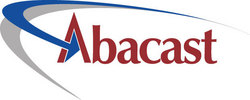 Abacast fit the bill, has delivered excellent service, and represents a company with strong senior leadership
Camas, WA and Bethesda, MD (PRWEB) September 25, 2010
Abacast, a mission critical online radio solutions provider and Crystal Media Networks, a leading provider of technology, media, and social networking products to Fortune 500 companies and radio and television broadcast groups, have partnered to provide a comprehensive, fixed-cost software, streaming, social, and analytics solution for Crystal Media Networks' customers.
"CMN has an excellent Social Suite that integrates a radio station's stream, website, social strategies, mobile, texting, affinity programs, geo-targeting, contesting, and more," said Nick Krawczyk, CEO of Crystal Media Networks. "We needed a company that could provide consistently high bit-rate bandwidth and technical streaming services plus an intuitive, easy to use, ad insertion software program. Abacast fit the bill, has delivered excellent service, and represents a company with strong senior leadership."
"Crystal Media Networks is one of the most successful companies in radio today, and we are thrilled to be providing software and services for them", said Rob Green, Interim CEO, Abacast "Abacast's world class ad insertion and streaming solutions will provide Crystal Media Networks' Social Suite with the resources, service, and support it needs to continue its impressive growth."
About Crystal Media Networks:
Crystal Media Networks is a progressive, leading network radio and social technology company. CMN develops software and applications that help drive usage to and integration between its clients' web and social initiatives. For CMN's media clients, this results in more listeners and viewers and unique revenue generating opportunities across its Social Suite of products.
About Abacast:
Abacast is an online radio service provider offering one of the most complete, integrated suites of streaming, advertising, and analytics services available from a single vendor. Abacast services drive digital advertising revenue, grow audiences, and deliver top-quality user experiences for the online radio markets. Abacast was founded in 2000 and has successfully served hundreds of customers and tens of millions of consumers.
###