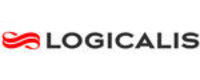 It's not just about the original capital expense. It's about total cost of ownership. The most important part of reducing costs is to understand how you spend money today
Farmington Hills, MI (Vocus) September 28, 2010
Maintenance costs required to keep legacy infrastructure and applications running could cost as much as buying brand-new systems under warranty. It is natural for enterprise IT leaders to consider the costs of new infrastructure purchases. Yet what often occurs without consideration are the costs involved in keeping legacy solutions running day-to-day. To help clients see where they can save money now, Logicalis, an international provider of integrated information and communications technology (ICT) solutions and services, has put together a list of five things you can do right now to cut your data center costs.
"It's not just about the original capital expense. It's about total cost of ownership. The most important part of reducing costs is to understand how you spend money today," says Jeff Nessen, director of platform virtualization for Logicalis. "This isn't about assumptions or what's going on in the industry. It's about what your accounting department writes a check for."
Once you know what your total cost of ownership really is, then it's easy to see how to save money in your data center. Here are five things you can do now to start saving.
Five Things You Can Do Right Now to Cut Data Center Costs
1. Virtualize: By adding hypervisor technology into your infrastructure, you can consolidate existing machines onto fewer platforms, giving you the ability to deploy new applications without the addition of new hardware. This helps contain physical server growth, and in most cases, reduces your power consumption while increasing your business' agility. Performed correctly, virtualization can provide as much as a 20 to 50 percent cost savings in one year's time.
Want to learn more? Read Logicalis' feature article, "Virtual Game Changer," here: http://www.us.logicalis.com/pdf/virtualization-feature-story.pdf
2. Converge: Rather than maintaining lots of separate physical devices, each with its own network connection, each requiring switches and storage area networks to meet that infrastructure's requirements, create a smaller footprint by bringing together as many components as possible into a blade architecture. Fewer connections and devices to manage leads to fewer things that can fail, resulting in a lower overall cost of ownership as well as higher availability.
3. Standardize: One of the biggest costs in the data center is the maintenance and management of disparate systems. By standardizing to a common set of components, procurement costs decrease with bulk buys, maintenance and support contracts become easier and less costly to manage, and there are fewer spare parts to stock for break/fix work. Aggregate those across a large network and you realize significant cost savings through economies of scale, higher availability, and better redundancy.
4. Update the Physical Infrastructure: Data centers designed over a decade ago using the technologies available then will not be able to support the high-density, optimized data center of today. In newer data centers, power demands and heat production are isolated to a smaller area. Scalable UPS systems support the load of the data center and result in reduced UPS and power costs allowing server and storage resources to run at peak efficiency. Today's chilled water in-row cooling is exponentially more efficient than a 10-ton cooling unit in the corner of the older data center. Used correctly, a large newly redesigned data center can expect to reduce power by 60 percent and increase cooling by that same 60 percent.
5. Get into the Cloud: The new advice: combine public and private cloud options for the best return possible. Private clouds optimize the way IT functions support the business – it's about cost reduction as well as a more changeable, agile model. In a private cloud, you're not buying software that is marginally used, so you're getting a better return on your investment than a similar capital expense would yield. In a public cloud, clients can benefit from a Software-as-a-Service (SaaS) model that similarly reduces capital expenses and on-par operating costs supporting the infrastructure that would have been needed to run that software in house.
Learn more about cloud options in "Cloud Computing: How to Make Your Own Silver Lining" here: http://www.us.logicalis.com/PDF/Cloud-Computing-Feature-Story.pdf
"When customers are ready to assess their data centers to see how changes like these can save them money, the first step is doing a thorough cost-of-ownership analysis," Nessen says. "Beyond the original cap-ex costs and the product's depreciation, you have to determine what it takes to run it, power it, provide floor space for it, keep it connected to the network, buy spare parts for it and upgrade it. Then ask yourself, is all that cost justified in terms of how this technology is supporting the business? If not, it's time to make some changes."
About Logicalis
Logicalis is an international provider of integrated information and communications technology (ICT) solutions and services founded on a superior breadth of knowledge and expertise in communications and collaboration; data center optimization; application development and integration; and outsourcing and managed services.
With its international headquarters in the UK, Logicalis Group employs over 1,900 people worldwide, including highly trained service specialists who design, specify, deploy and manage complex ICT infrastructures to meet the needs of over 6,500 corporate and public sector customers. To achieve this, Logicalis maintains strong partnerships with technology leaders such as Cisco, HP, IBM and Microsoft.
The Logicalis Group has annualized revenues in excess of $1 billion, from operations in the UK, US, Germany, Latin America and Asia Pacific, and is fast establishing itself as one of the leading IT and Communications service providers, specializing in the areas of advanced technologies and services.
The Logicalis Group is a division of Datatec Limited, a $4.2 billion revenue business listed on the Johannesburg and London AIM Stock Exchanges (LSE/JSE: DTC).
For more information about Logicalis, visit http://www.us.logicalis.com.
###