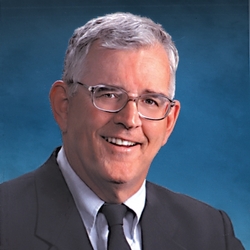 We understood the dynamics of moving, storage, and the needs associated with that kind of household turmoil
Sarasota, FL (PRWEB) September 26, 2010
Steve Wilson, managing partner of Hide-Away Storage in Sarasota, FL, and Bill Kenney of All American Self Storage in California were inducted into the Self Storage Association's Hall of Fame at the Association's fall conference in Las Vegas this month. They are the 23rd and 24th self storage operators to receive the honor.
Wilson began developing self storage properties in 1977, after spending 15 years as a foreign correspondent, eventually living and working in Japan for the Associated Press. Wilson said that he learned to appreciate the need for storage because he relocated 13 times in 15 years while working as a journalist.
"We understood the dynamics of moving, storage, and the needs associated with that kind of household turmoil," Wilson told the SSA Globe magazine in an article featuring him and Kenney.
Only six years after developing the first Hide-Away Storage in Bradenton, Florida, Wilson became the president of the Self Storage Association, helping to guide and build the Association through its early formative years.
In addition to his participation with the Self Storage Association (http://www.selfstorage.org), Wilson is also active locally as an elder in his church and as the president of the Community Coalition on Homelessness in Manatee County.
About Hide-Away Storage
Hide-Away Storage operates 10 traditional self-storage facilities and two Mobile Storage warehouses on the Southwest coast of Florida. The self storage facilities are located in St. Petersburg, Ellenton, Bradenton, Sarasota, Ft. Myers, and Naples, Florida. Hide-Away delivers portable storage units in Pinellas, Manatee, Sarasota, Lee and Collier Counties. The company also provides full-service moving of household goods. Hide-Away has approximately one million square feet of storage space, and is headquartered in Sarasota, Florida. The company was started in 1977 in Bradenton by Steve Wilson, who remains the managing partner.
For more information on Hide-Away's storage services and pricing, visit: http://www.hideawaystorage.com
Contact: Hide-Away Storage
Meisha Wilson
Hide-Away Storage Services
941-755-1166 ext. 1004
# # #