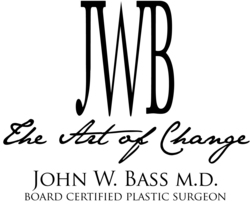 We strive to provide our patients with that 'Wow' factor in everything we do. The Brazilian Butt Lift provides a unique solution to a problem that has troubled hundreds of women who leave our office ready to tackle Miami Beach
Phoenix, AZ (PRWEB) September 27, 2010
Dr. John Bass, M.D., a Board Certified Plastic Surgeon who is renowned for his artful work in sculpting the faces and bodies of some of Phoenix's most beautiful people, has recently introduced a unique service offered to women who aspire to have a backside that would make even J-Lo jealous: The Brazilian Butt Lift.
For years, television has inundated women with images of thong-clad women with flawless, heart shaped bottoms—and until now, the only action they could take was to change the channel. Today, women have options; what was once a discarded byproduct of liposuction is now a valuable resource for women with flat rear-ends.
Dr. Bass' new cosmetic procedure actually has a dual benefit in that he begins by trimming up the waistline of his patients using a traditional liposuction procedure, then carefully re-uses the previously discarded fat to shape and lift the patient's buttock cheeks.
The final result of this cosmetic procedure is a tighter, fuller backside which completely re-shapes the overall body profile. This bestows confidence and a better self image to Dr. Bass' patients.
Dr. Bass has seen first-hand the amazing transformation in not only his patients' physical appearance, but also their outward glow as a result of their rise in self-confidence. "We strive to provide our patients with that 'Wow' factor in everything we do. The Brazilian Butt Lift provides a unique solution to a problem that has troubled hundreds of women who leave our office ready to tackle Miami Beach."
Named one of Phoenix's "Top Docs" by Phoenix Magazine, Dr. Bass has practiced exceptional plastic surgery in Arizona for over 20 years and prides himself in providing his patients with the life changing results through the highest level of care.
About Dr. John Bass, M.D.:
Dr. Bass received his medical degree from the University of Missouri at Kansas City. He continued through five years of surgical training at the Phoenix Integrated Surgery Residency Program and two additional years of plastic surgery residency at St. Louis University Medical Center. Dr. Bass is a member of The American Society of Plastic Surgeons, The Lipoplasty Society of North America, The Maricopa Medical Society and The Arizona Medical Association. Dr. Bass has practiced plastic surgery in Arizona since 1989 and was name one of Phoenix's "Top Docs" by Phoenix Magazine. For additional information, please visit: http://www.jwbass.com
Media contact:
Jason W. Jantzen
Phoenix Marketing Associates
http://www.PhoenixMarketingAssociates.com
602-282-0202
# # #