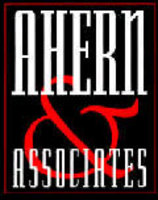 Increased regulations and a slow moving economy have placed tremendous pressure on carriers nowadays. Our Partnership Programs provide much needed relief to the trucking industry and opens the doors to future growth
Phoenix, AZ (PRWEB) September 28, 2010
The transportation management consultants at Ahern and Associates, Ltd. are re-introducing a new version of their acclaimed Partnership Program designed to accelerate receivables and improve overall cash flow for trucking and logistics companies.
The recent economic shift has exacerbated the burden of collecting receivables and maintaining proper cash flow for most carriers around the nation who are seeking relief. Ahern's Partnership Programs are structured to assist those companies who can't cash flow their debt service or those whose growth has been restricted because of slow access to receivables.
Included in the improvements to Ahern's Partnership Program is an even quicker payment process, a shorter contract of only one year versus the two year standard with the ability to opt out with a thirty day notice and better commission structure; all resulting in improved cash flow and business operations.
The standard benefits of Ahern's Partnership Programs which enhances the overall operations of a company include: automobile insurance, cargo insurance, fuel cards, receivable financing and access to additional trucks. Additionally, it provides credit checks on customers and provides direction of the DOT and all accompanying log audits which, in turn, helps shift focus back to running the business.
Supplemental benefits of the program which helps free up cash is the provision of cargo, automobile and worker's compensation insurance and access to a fuel card which helps off-set rising fuel costs and permits carriers to comply with fuel vendors who demand payment upfront or with very little terms.
If expansion is the goal, then interested parties will want to take advantage of the options which allow them to set up their own brokerage operation—without the high upfront costs at start up. Ahern provides access to numerous agents across the U.S. who can act as sales reps to help get trucks loaded, in addition to over 10,000 approved truck carriers within the Partner's systems.
Dozens of trucking and logistics companies have taken advantage of Ahern's partnership program since inception and have realized stellar growth and streamlined business operations. Ahern explains, "Increased regulations and a slow moving economy have placed tremendous pressure on carriers nowadays. Our Partnership Programs provide much needed relief to the trucking industry and opens the doors to future growth."
About Ahern & Associates, Ltd.:
Ahern and Associates is North America's leading trucking and transportation management consulting firm. The skilled consultants at Ahern and Associates specialize in mergers and acquisitions of trucking and logistics companies as well as the restructuring and evaluation of existing carriers that seek to increase operating efficiency and improve profitability. Since 1987, Ahern and Associates has aided hundreds of buyers in the acquisition of trucking and logistics companies throughout the U.S. and Canada as well as assisting many transportation and logistics companies in reducing their overall operating costs and increasing their profitability. For more information, please call 602-242-1030 or visit http://www.Ahern-Ltd.com
Business contact:
A.W. Ahern
602-242-1030
Media contact:
Jason W. Jantzen
Phoenix Marketing Associates
http://www.PhoenixMarketingAssociates.com
# # #