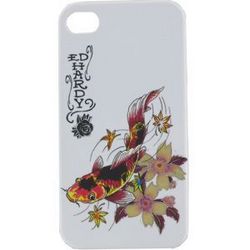 With the holiday season just around the corner, CellphoneAccents.com has ramped up its purchasing to all time highs to make sure that they can service the tens of millions of cell phone owners in the U.S. and Canada
Orange, CA (PRWEB) September 24, 2010
The aftermarket cell phone accessories industry has grown to be a $26 billion a year industry worldwide since Nokia first came out with the 5100 series in 1998, which featured a removable faceplate; CellphoneAccents.com, which began conducting business in 2004, entered the fray a couple years before the beginning of the Smartphone boom, and has been moving at breakneck speeds to keep up with demand. The e-commerce company has been adding anywhere from 100-250 unique items to its product line each and every week for the past several weeks.
With the holiday season just around the corner, CellphoneAccents.com has ramped up its purchasing to all time highs to make sure that they can service the tens of millions of cell phone owners in the U.S. and Canada. A new Smartphone is seemingly coming out every week, as the major cell phone manufacturers are currently battling for the biggest share of the handset market. The iPhone 4G, Motorola Droid X, Samsung Galaxy S series of phones, and the HTC Evo all have been released within the past several months.
With nearly a dozen new phones already confirmed for a Q4 2010 release on the four major US networks, and several more rumored to be out before the end of the year, the demand for aftermarket accessories is snowballing its way into the holiday season. CellphoneAccents.com currently has close to 45,000 unique products, including thousands of designer cell phone faceplates, for sale on their website; however, they expect that number could increase by as much as 15% over the next couple of months. With experts predicting the aftermarket cell phone accessories industry to nearly double over the next 5 years, there is no reason to assume that the recent explosion of growth at CellphoneAccents.com is just a holiday anomaly.
About CellphoneAccents.com –
CellphoneAccents.com began conducting business in 2004 with one simple goal in mind; to help people personalize their cell phones. They recognized that while individuals had different fashion senses from one another, major cell phone manufacturers were producing cookie cutter phones and offering limited choices in accessories to go with these phones. With that in mind, CellphoneAccets.com has amassed a huge inventory of designer cell phone cases, cell phone faceplates and cell phone chargers at prices up to 80% off retail pricing. With over 45,000 unique accessories in stock, CellphoneAccents.com makes it easy to express your cell.
# # #